What makes people happier than ice cream? Not much, as it turns out.
Los Angeles has no shortage of amazing food, insane eateries, and off-the-wall restaurants. From chic to street food, you can find it all in The City of Angels.
That includes ice cream, as well, of course. Vegan's turn back: this ice cream list is going to fill you with absolute envy (just kidding, there's vegan ice cream here, too!). For everyone else, this list of amazing ice cream places in Los Angeles is sure to delight and perhaps even surprise you.
Here are the absolute best, most insanely delicious ice cream shops located in Los Angeles - and you definitely need to try them all this weekend.
Self-proclaimed "Waffle Masters," The Dolly Llama is a fan favorite serving up truly Insta-worthy cones, sammies, and scoops that will make you drool. This is one killer menu with flavors like Ultimate Cookie Monster, Ube, and Horchata alongside classics like Strawberry, Vanilla, and Chocolate. Mix up your cone or sandwich with dreamy toppings like sweetened condensed milk, cinnamon toast crunch cereal, and even boba. Plus, vegans rejoice: there 4 dedicated vegan flavors on the menu. Hello Melrose Mint Chip!
If you haven't tried the awesome rolled ice cream trend yet, you're missing out. Holy Roly describes itself as an "organic dessert boutique," but don't let the fancy name confuse you. It's real ice cream, and it's really delicious. Holy Roly uses half the sugar of regular ice cream, and the freeze and roll technique allows the ice cream to blend perfectly without add-ons. With delicious options like Earl Grey, Matcha, and Oreo - plus vegan blends like Coconut - you really can't go wrong.
Who loves soft serve? Everyone, of course! Bumsan - luckily enough for us - lovingly serves up soft serve that will not only you droll. Their unique cones come coated in marshmallows and cereal in a dreamy, crunchy, perfect add-on to a perfect soft-serve. Plus, the ice cream (as colorful as can be) is antibiotic-free and GMO-free while still being thick, creamy, and absolutely perfect. Try the taro milk tea flavor and allow yourself to be blown away!
An Iranian ice cream shop where exotic flavors like rosewater, lavender, and saffron sit side by side with traditional butter pecan and rocky road. What's not to love? Oh wait, there's more - customers can choose to have their ice cream served as part of a baklava special, topped with a perfect slice of baklava. If rosewater is more your thing, opt for the Malone special, which features ice cream on top. of a rosewater-soaked pastry. Choices, choices!
So, which of these amazing, exotic, and Insta-worthy ice cream shops will you be visiting this weekend? Better yet, why don't you try all of them?
Now more than ever, our local businesses need us. The Pandemic caused so many local businesses to shut their doors. The businesses that held on are still struggling too. So this weekend, skip the mass corporate sweet treats and instead choose to hit up a local shop that appreciates your business so much more. Remember - shop small, shop local!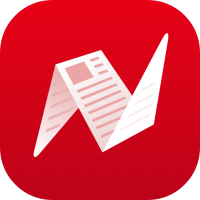 This is original content from NewsBreak's Creator Program. Join today to publish and share your own content.