Salt Lake City gets publicity around two major outdoor sports: hiking and skiing/snowboarding. For a good reason, too - the Wasatch mountains have made the perfect playground for any alpine activity.
However, Salt Lake City kayaking and canoeing can hold their own fun, breathtaking, and wild outdoor activities. If you love spending a day on the water paddling in any way, shape, or form, Salt Lake City delivers.
From SUP'ing (stand-up paddleboard) to kayaking to spending the day on a canoe - it doesn't matter. No matter what kind of water paddling activity you're looking to do, Salt Lake City has you covered. These five kayak, canoe, and stand-up paddleboarding spots are the best places near Salt Lake City to get your fill of a day on the water.
While the Great Salt Lake isn't well known for it, it is definitely possible to kayak around the massive yet shallow body of water. During the summer, the Lake can get quite smelly due to the constant evaporation and heat. However, you can't beat the views from the middle of the Lake for those willing to brave the area. Shove off at the Great Salt Lake Marina in Magna, and prepare yourself for stunning views of Antelope Island and Black Rock.
Utah's largest freshwater lake is the perfect spot to do a bit of paddling. Unique in that it is one of the largest lakes in the Western USA yet exists in an arid climate, the Utah Lake State Park is packed with history and recreation opportunities. For those who like to fish while they board, Utah Lake provides plenty. Plus, with an average temperature of 75 degrees, taking a dip in the middle of your kayaking session is a welcome relief from the heat.
Located in Wasatch County above Heber Valley lies Jordanelle State Park. The Park has three recreation areas and features the stunning Jordanelle Reservoir, perfect for a day (or several) on the water. Filled by the Provo River, the Jordanelle Reservoir is a gorgeous place perfect for camping, fishing, hiking, and of course - paddling. The Park is located a few miles from Park City, so after a long day of paddleboarding or kayaking, you can relax and have a glass of High West (or two).
Started in the 1930s, the Deer Creek Reservoir has an important history behind its waters and provides much water for the City of Provo. It is worth noting that beginning paddlers beware - boaters are allowed to boat on Deer Creek Reservoir! However, located only an hour from Salt Lake City, Deer Creek State Park is a fantastic place to engage in water sports of all kinds, including kayaking. If you're up for an adventure, windsurfing is also popular on the Reservoir.
East Canyon State Park contains yet another Reservoir, but this one has quite a history. In 1846 the infamous Donner Party - a group of farmers from Iowa and Illinois looking for new land - passed through East Canyon before succumbing to their grizzly fate. A mere year later, the Mormon Pioneers used the same trail to pass through East Canyon. Today the East Canyon Reservoir is a popular boating and kayaking destination and provides a beautiful backdrop for your next canoeing or paddleboarding adventure.
So which of these gorgeous parks will you be visiting for your next watersport destination? If you're looking for the perfect place to whip out the stand-up paddleboard or kayak, look no further than these five perfect Utah locations!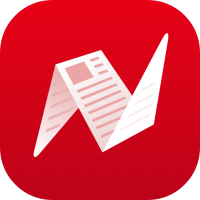 This is original content from NewsBreak's Creator Program. Join today to publish and share your own content.