So Chicagoans know that Chicago-style pizza isn't actually at the top of the list for most of us. When we're craving pizza, the chances are that our local doesn't even serve the deep dish. Many people who didn't grow up in Chicago don't understand that "Chicago Deep Dish" isn't the be-all and end-all of the pizza that the Windy City offers.
However, sometimes you want a pan pie full of gooey cheese and perfect sauce. Sometimes you want to be forced to eat your pizza with a fork and a knife. Maybe you have family in from out of town, or maybe you're just feeling a bit of extra pride for your hometown. Whatever the excuse, sometimes you want some deep dish.
A lot of Chicagoans are going to get angry over this list. That's ok - pizza is a pretty polarizing topic here. If you see an extra special pizzeria missing from this list, don't hesitate to leave a comment explaining what pizzeria is missing and where we can find the best pie in the city - share the love!
Here are the top five places in Chicago perfect for devouring amazing deep-dish style pizza:
Anthony Bourdain fans will rejoice over this number one pick. Featured in 2009 by the famous foodie, this restaurant in Morton Grove is popular for a reason. Although it recently came under new ownership and has been remodeled, the recipes have stayed the same as the original owner (Burt Katz) intended. Features pies with a perfect, caramelized crust that is will be unforgettable to out-of-towners and locals alike.
Head to the South Loop - or Lakeview - for this popular local chain. Perfect for those who love pizza but don't have the human resources to eat an entire pie. The Art of Pizza sells individual slices, so you're welcome for that info. Each slice is filled to the brim with Wisconsin cheese and a perfectly tangy tomato sauce - so good that maybe you'll end up getting the entire pie anyway? There's really no wonder The Art of Pizza has been voted Number One Chicago Deep Dish by both Thrillist and The Tribune.
Milly's is more of a newcomer to the Chi-Town pizza scene, but they're definitely still not messing around. They're unique for a few reasons: the first is because Milly's is a virtual restaurant, meaning they are only available for takeout (and on Apps like DoorDash). Milly's also tends to sell out quickly, so order early! The second reason Milly's is popular is that the chef - Robert Maleski - tops the pizza dough with gooey mozzarella. Then he bakes it three times. That's dedication, folks.
Is any Chicago deep-dish list complete unless Gino's East is on the list? Probably not. Gino's East has been in business since 1966, and with that history comes fame. Most Chicagoans know of (and have eaten) Gino's pie a time or two. In fact, there are now Gino's East locations around the country, so you know it's a good pie. The cornmeal crust - of course, made with a super-secret recipe - is the base for the bright tomato sauce and generous mozzarella portions. The "Chicago Fire" pie is a fan favorite for many, featuring spicy sausage and roasted red onions.
Of course, everyone knows about Gino's famous East pan pizza. However, did you know that the grandfather of Bartoli's owner Brian Tondry was a founder of Gino's? The secret - and similarities - are in the sweet red sauce and light, perfectly flakey crusts. Opt for the special spinach and cheese pizza created by the infamous and beloved nonna Bartoli herself.
So Chi-Town, which pizzeria will you be eating at this week? Remember, during the pandemic, and still today, many local businesses are suffering. Instead of patronizing a big corporation, make sure your money stays local and benefits the City we love. Shop small, and enjoy locally made food served by people who care.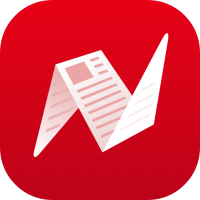 This is original content from NewsBreak's Creator Program. Join today to publish and share your own content.