If you're looking for the ultimate #SummerBucketList event, look no further than New Mexico.
Whether traveling to the State for a fun, summery vacation or looking for an exciting new activity as a local, you can't go wrong with the Santa Fe, New Mexico Margarita Trail.
In general, Santa Fe, and New Mexico, are known for their unique blend of foods and cultures. New Mexican food is truly a Mexican-American experience, with a blend of Mexican, Native American, and American south food traditions that you can find nowhere else in the world.
This unique history and cultural blend extend to New Mexican drinks, as well. Mexican margarita's classical takes on an American charm and New Mexican flavors (think hatch green chiles and locally made mezcals) on the Santa Fe Margarita Trail.
The Margarita Trail features 45 restaurants and bars around Santa Fe. Each bar features a signature margarita. To truly enjoy the full Margarita Trail experience, you'll need to purchase either the Margarita Passport from the New Mexico Department of Tourism, or you can download the App from the App Store or Play Store for $2.99.
Once you have the App or Passport in hand, you're ready to start drinking! Each drinker with an App or Passport will receive $1 off an eligible signature margarita from one of the participating Trail restaurants or bars.
After trying a signature margarita, ask the bartender or server to "stamp" your Passport or App. Collecting Stamps will win you prizes, so they're definitely worth getting!
Prizes include a Margarita Bartender Kit (for 30 stamps), a T-Shirt (for only 5 stamps), and even a VIP Margarita Package for completing the entire Trail. Trail tourists can collect prizes in downtown Santa Fe, NM, at the Visitors Center.
Here are a few of the best margaritas on the famed Santa Fe Margarita Trail to further inspire you. Try one of these delicious, local cocktails this summer and support the local economy:
The Coyote Rooftop Cantina is a great hangout for locals and visitors alike. With its grungy, laid-back vibe and uniquely Santa Fe art decorations (like the infamous ristra), you can't go wrong with having a margarita with a friend on this rooftop patio.
Try the Norteño Margarita, made with New Mexico grown Hatch green chiles. This perfectly spicy, unique offering is sure to delight even the most stringent margarita critic.
If you're looking for a unique place to sip cocktails - and the best views of downtown Santa Fe - head to the seasonally open The Bell Tower, located in La Fonda's on the Plaza. Both La Fonda's and the Bell Tower have a signature margarita on the Trail, so combine these two spots for a delightful evening out.
The Bell Ringer Margarita is made with just a splash of jalapeño juice and jalapeño-infused Tanteo tequila, so it's got a perfect kick great for those long warm New Mexican nights. Combine this delicious cocktail while watching the famous New Mexican sunset, and you have the perfect date night.
If you're looking for classic New Mexican food - and a Santa Fe staple in its own right - look no further than Rancho de Chimayó. Homemade, local food full of New Mexican pinto beans, sopapillas, cactus, and chile's galore is sure to delight the senses - plus, you'll truly feel like family while at Rancho. What's not to love?
While stopping by, make sure to try the Prickly Pear Margarita. Not only is cactus a staple in New Mexican food, but it creates a refreshing, delicious (and pink!) margarita sure to please not only your tastebuds but also your Instagram followers.
So which of these amazing drinks will you be trying on the bucket-list-worthy Santa Fe Margarita Trail this summer? No matter if you're a Santa Fe local or a visiting traveler, you'll have a great time exploring the unique local food and drinks available in northern New Mexico.
Just remember to drink responsibly while on the trail, and be careful out there. Always designate a driver when you're imbibing the local drinks.
Cheers!
#SummerBucketList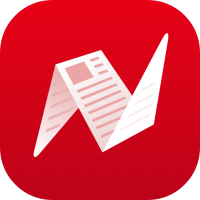 This is original content from NewsBreak's Creator Program. Join today to publish and share your own content.