When I told my mom I was selling everything I owned to travel the world (starting with Mexico), she cried.
"What are you going to eat? How will you make money? What happens if you run out of money and then get abducted by a Mexican cartel and never make it home?"
There were my mother's fears, not mine — although I'll admit after a lifetime of living with my mother's anxiety, I was a bit concerned; I just push that stuff way, way down now.
However, she's not entirely off the wall with her fears. It's not like moving to Mexico, Bali, or Kathmandu will make you suddenly rich if you weren't already.
Money struggles still exist as a digital nomad.
I've slowly learned the real truth about making money while traveling. No matter what I see on social media, I still haven't made a million dollars by selling travel courses online (or becoming a social media influencer).
If you're thinking about traveling but have no immediate plans to inherit large sums of money, it's still possible. Let's discuss some digital nomad money-related basics.
Your Money Stretches Farther — Truth
However, it's pretty laughable to think that you're going to be living on $1,200 a month on the beach. Unless you already knew how to live on $1,200 a month.
The thing is, I had this wild idea that although I was "broke" in the USA, if I just moved to Mexico suddenly, I'd be rich. Granted, my money does stretch a bit farther here. I can eat $2 tacos instead of $15 tacos, and my rent is a comfortable $500/month for a local apartment. Compared to my $1,400 apartment of the same size in Santa Fe, yes, I'm doing pretty well.
I was already used to living on a tight budget, though, and I will sacrifice to make that happen. My apartment is not glamorous - it has two rooms, one of which doesn't have screens in the windows, and boy, you should have seen the literal tarantula I killed last night in my bathroom.
A far cry from the infinity pools and maid-service living you see on the 'Net.
I live as close to a local as I can get. I buy the street food, shop at the local store, and literally had to learn Spanish just to stop getting charged tourist prices everywhere I go. I take the bus, or I walk when I want to see someplace new.
I avoid the tourist destinations, except for the occasional "splurge." I don't have beachfront property. I had to find a local willing to rent me a furnished apartment, and no — it's not an Airbnb.
I still eat Maruchan and Top Ramen because it's cheap, and most days when I don't feel like cooking, that's my go-to. Although I will say, I make insanely tasty and cheap smoothies from the local fruits. It's truly about perspective. What does "rich" mean to you?
If you want to live the life you have now, but somewhere new, you'll probably still be paying "premium" prices. Peanut butter in Mexico is $7 US a jar. For a tiny jar — it's a luxury.
A burger and fries in a sit-down restaurant with a view in the tourist area are not going to be the $1.50 food prices you read about online. If you want a $1.50 meal, you'll be eating the tamales you bought out of some guy's sedan (worth it — shout out to my tamale guy coming in clutch last Tuesday with the vegetarian options).
If you don't speak the language, you're going to pay a premium for that no matter what you're buying.
So what kind of experience do you want to have?
Read my article about my first month as a digital nomad in Mexico.
You'll Live Like a King/Queen on A Laughable Budget — Falseish
You need to stop buying into the colonial idea that you can live like a queen on $1k a month in Bali while the people around you suffer.
Going to a place and paying "rock bottom prices" to "live it up" doesn't make you cool. You sound like a privileged ass. This is a total lie that the people getting banned from Bali are trying to sell you.
I'm not saying that you need to be me and eat rice and beans only and live in a budget apartment. You can still live in luxury! However, you'll need to remember two things: one, that you'll definitely pay a premium for that, and two, you might be hurting someone as a result.
If you're going to a pristine beach location to live "cheaply" in the throws of luxury when the locals around you can't afford to eat, you're not a digital nomad. You're a colonizer.
You don't need to eat the Top Ramen, but you should be mindful of where your privilege is getting you. Give back to the locals — shop at their stores, eat their food and tip well (and often).
Your luxury accommodation is driving up the price of rent for locals because you want to live large in a way you never could in America/UK/Australia. So don't be an ass, people.
Also , I'm just stating the obvious here — most people aren't living in a 5-star resort for 6 months while being a digital nomad. They're living in a hostel or an Airbnb.
You Need to Be Either Really Great at Budgeting or Sticking to a Work Schedule — True.
If you don't feel like working, you could lay on the beach all day, but you're going to be broke.
I work freelance, which means that sometimes my contracts end. I could choose to not go out and look for a new one. I call this "mini-retirement," and I feel pretty privileged to be able to do this.
Right now, I've had two contracts end at the same time. I had some money saved and decided against taking on any new contracts right now. Instead, my plan is to live very cheaply on my savings and my one remaining income stream until my rental lease is up in a month.
I'll spend my days doing free things like lying on the beach and then volunteering in a hostel for a month.
I have some passive income streams in the works that I plan to ramp up, but honestly, I just truly don't feel like doing anything. So I'm not going to.
The thing is, when you're a digital nomad, you're going to have to fight this urge a lot. If you're dependent on your income, you can't just drop everything and go on that snorkeling tour. If you're living on a budget, you're going to inevitably find ways to spend money.
You'll need to be either very good at budgeting or very good at being disciplined enough to keep up your income.
Everything is going to tempt you away from one of these two tracks — can you actually handle that?
Read my article about sustainable travel.
You Should Have at Least a Vague Plan and a Bit of Savings — Truth
There isn't a magic number here because it depends on your lifestyle.
I left the USA with 4k in my savings and a few new credit cards and called that good. I had a steady income stream and a plan on how to make more money. A lot of things went wrong starting from day one, though.
You need to have travel insurance, or nomad insurance, as a backup plan if you get sick or injured. That's just common sense and it really isn't negotiable.
For instance — I got food poisoning my first month in Mexico and couldn't work for an entire week — I was so extremely dehydrated that if I had been traveling alone I would have needed to visit an emergency room. Do you have the money or the plan to navigate a similar situation?
What would happen if you lost your job? Do you have the money and the plan in place to ensure you don't become a burden on the society you're living in? Do you know how you'd return to the re-patriate if you needed to? What is your backup plan?
I love being a digital nomad, but you need to go into the situation with open eyes. Chances are there won't be unemployment to bail you out should your business ventures fail. If you need to suddenly return home, will you be able to?
Find out what amount of money you need for true emergencies — a flight ticket home if your mother gets deathly ill, for instance — and make sure that you're prepared to stick to that budget or plan
Read my article about why you should become a slow nomad.
To Eat Top Ramen or to Avoid Top Ramen — That is the Question.
To wrap up, money as a digital nomad (as in the rest of life) is truly what you make of it. Earn less and live frugally, or rake in cash and go balls-to-the-wall.
In America, I didn't really have a choice. My life path meant that I was constantly struggling to have a disposable income. In Mexico, I am privileged enough to be able to choose how I live. I'm quite lazy, so I just so happen to live as frugally as possible.
The take-aways from this include:
You need to have a plan. Will you live frugally or luxuriously?
You need to recognize that you have privilege in your new home no matter what; act like it.
You're not going to be able to suddenly budget in paradise if you couldn't do so back home — are you prepared to do what it takes to make your money stretch (or keep your income growing)?
I wouldn't change my life as a digital nomad and full-time traveler. However, it isn't always the rosy life that people make it out to be on Instagram or social media. The truth about making and saving money on the road is more than it seems.
So which path will you choose?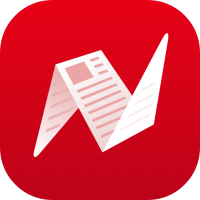 This is original content from NewsBreak's Creator Program. Join today to publish and share your own content.