"There are riots down there. I'm supposed to go to the Ruins, but it's not a good idea, I don't think."
The young woman at the counter paused her phone conversation to order a drink from the bar, not bothering to attempt Spanish with the young man behind the till, "A vanilla latte. Do you take dollars?".
I rolled the grassy taste of matcha around my tongue and stared out the window at the road in question. A pioneering white couple on a scooter weaved in and out of the bumper-to-bumper traffic, eventually deciding to mount the sidewalk and drive through the dedicated bike lane. I had to give them points for brazenness.
"Traffic has been backed up for hours — don't come to get me, Dad. Maybe Venmo me a bit of money so I can rent a bike."
It's not that I try to eavesdrop, really. It's just that in the land of musical, gliding Spanish, people speaking English stand out to me like a lone harsh trumpet in an orchestra full of violins. After spending so much time in non-touristy Guadalajara, where most people don't speak English, hearing my native language is jarring.
I had noticed the insane amount of traffic in town but had thought it was normal. I wondered what these "riots" were about, but a Google search brought up no news even days after the overheard coffee conversation.
So I decided to ask someone locally.
A few hours later, I attempted to find out what the commotion around town seemed to be from my hostel's bartender, a woman with a brilliant smile and pretty box braids that hung down to her waist.
"Eh, I don't quite know how to say in English?" She poured a generous dose of tequila into a tin mixer, "They were mad. They were…made to leave their houses because…for tourists." She stopped and shrugged.
"It's ok; you can say it in Spanish," I stuttered out in my awkward Spanish. I still had to translate in my head as I went, "…but please, speak slowly."
I watched as she added limes to the tin and began shaking my margarita. She spoke long, slow lines of Spanish to me, deliberately as if speaking to a child. She was not unkind about it, as some people can be, which I appreciated.
"So the people are protesting because they're being kicked out of their homes so that someone else can build a tourist site on the land? Like a resort?" The bartender nodded, and I sipped my drink. It was quite good — tangy and not too sweet.
"Huh. In English, I would call that overtourism and gentrification" I said the words a few more times, enunciating so that she could repeat them back to me. "It's when tourists come to a place and pretend as they own it. The tourists buy up land and shops, and the locals can't afford it anymore. Kick out locals who stop being able to live there and build a beach club instead."
As I said it, I had a sense of dread about my own actions, hoping I wasn't a complete ass.
"It would be different," said the bartender, taking my offered pesos for the margarita, "if the people had a place to go, but what now? What do they do? I don't know".
We don't usually consider overtourism or gentrification a good thing, I mentioned, inexplicably feeling guilty although I hadn't stepped foot inside a resort in years.
The woman sighed, "Yes. But it is happening a lot, the overtourism. All the time now."
The Dark Price of Tourism
In developing tourist towns, land-grabs by the global elite are often justified by the local government as for the public good. After all, tourism creates jobs, helps alleviate poverty, and can protect the culture and heritage of the people.
According to Andreas Neef in the 140-page essay, Tourism, Land Grabs
and Displacement, municipal governments, and tourism investors alike claim that the land chosen to be developed for tourism has no alternative use or value.
Worse, these investors say, that land has already been degraded by local farming and fishing communities and is a threat to the environment — so it's just best to build on such land, right?
In today's modern world of digital nomadism and remote work, it's hard not to think about dropping everything and moving to some far-flung paradise to live the good life on a budget.
Hell, I did the exact same thing.
The dark side of this lifestyle, and tourism in general, has been called NeoColonialism by many. This quote by Jenn Sutherland-Miller sums up the term nicely:
Neocolonialism: the use of economic, political, cultural, or other pressures to control or influence other countries, especially former dependencies.
Neocolonialism and opportunistic land-grabs don't always show up as violent, forceful eviction like what Tulum sees, though. Sometimes, tourists arriving and Instagram Influencers "promoting" a region over time will silently make locals unable to afford their home.
Green Global Travel did an interesting piece on this subject through the eyes of local bloggers, with each blogger ruminating on the issues facing their favorite destinations.
No corner of the globe is safe, either.
Locals in Lisbon, Portugal, and Cape Town, South Africa, complain of the same thing as those in Tulum: once the tourists arrive, it's only a matter of time before none of the locals can afford to live in the city anymore.
Invasion of the Land Snatchers
Tulum is supposedly a "quaint" and "beautiful" are flying way under the radar of the typical Cancún and Riviera Maya luxury-resort tourists.
Quintana Roo, the Mexican state where tourist playgrounds like Tulum, Cancún, and Cozumel are located, heavily depends on tourism. Even with Mexico's infamously blazé attitudes about safety during the pandemic, half of Tulum's adults were unemployed in May of 2020. For a country whose average income was only $16,000 US a year in 2018, that's pretty devastating.
Strolling the strip see's bars on the block and more English than Spanish being spoken on the street, but deeper dive allows for hidden, tourist-free Mayan ruins and eat more $1 huitlacoche tacos than one person can eat.
Not shockingly, most of the visitors I spoke with had no idea of the riot that had occurred mere days before. It's not surprising, as the local newspaper listed those protesting being evicted from their homes as "land invaders."
Other than that small piece of information, no other articles have surfaced about the riots and increased police presence in the city. In the world of pandemics and mass shootings, a small land-grab apparently isn't worth international attention.
I wondered just how many locals in Tulum find themselves relying on tourism and hating it in the same vein.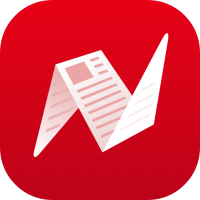 This is original content from NewsBreak's Creator Program. Join today to publish and share your own content.