It doesn't matter if you travel within the USA or if you travel the world, some aspects of travel are bound to surprise you.
After traveling the United States of America full time and then heading abroad, I know that travel can be incredibly rewarding for its own sake. However, it can also be exhausting.
Here are two facts about long-term travel that no one tells you about:
Developing Travel Burnout
Sure maybe I made up the term, but my friends, this is a definitely real feeling, and I never effing knew.
About several long months into being abroad, I found myself in Guadalajara, Mexico, for two weeks. The list of places I'd been — just in Mexico alone — was already quite astounding: Sayulita. Puerto Vallarta. Talpa de Allende. San Sabastian del Oeste. Mascota. Mexico City. Yalapa. Buscerías. Cancún. La Paz. It goes on.
During the middle of my Guadalajara trip, I confided in a friend: I hadn't been to a single tourist site, seen one museum, or even left the neighborhood my hostel was in.
He said, "Yeah, you've got travel fatigue. It happens when you move around a lot. Don't worry too much; it'll come around".
I realized I was partly just sad because my boyfriend had just left me in a foreign country, but I also know a lot of the problem was that…well, I was tired.
I was tired of hunting around a new place for food. I was tired of staying in a new bed every few weeks. I was tired of never quite knowing the layout of a city. I was tired of leaving my friends behind.
Weeks later, I can say I'm on the up and up. However, I'm sure this fatigue is going to return. If you're thinking of becoming a digital nomad, full-time traveler, or something similar, recognize that you're not going to love it 100% of the time.
And that's okay.
What I've truly learned from the burnout period — and what I hope you'll take away from my story — is that traveling slowly will help you learn to appreciate where you are. Personally, two weeks is my new minimum, but my goal is to remain on location for 3 months at a time to have a "home base."
Getting language fatigue
Ok, I made the term "language fatigue" up, but hear me out.
You move to a new place, not knowing the language beyond, "Where is the bathroom?". You want to learn badly, but it's hard, and you're kind of nervous.
You practice, sometimes, because you're not 100% committed, or maybe it just falls by the wayside to work or school or life.
5 months later, you've picked up quite a bit, but you're nowhere near fluent (duh), and you're honestly kind of tired.
You're kind of tired of watching people judge you for not speaking another language. You're kind of tired of feeling a bit like a b*tch for not learning. You're a bit tired of being awkward during 90% of your human interactions. You're probably a bit tired of not having any long, in-depth conversations.
Yes, I'm talking about me here specifically, but perhaps you can relate.
Look. You can't expect to go to another country and have everyone magically know English. That's silly.
If you're thinking about going to another country to learn the language, I'm here to tell you that even with zero experience, you will get better if you put in even a bit of effort.
While writing this, I only misunderstood my waitress once, so there's that.
However, be prepared for language fatigue (being "over it"). Just know you won't suddenly speak Spanish or Chinese or Swahili overnight, and it's ok to make mistakes. Some people will be nicer to you than others about it.
It will get tiring. Some days you'll get frustrated with yourself and maybe even with others. You'll wish that someone would finally invent a way to download information straight into the brain, Matrix-style.
If you want to live this life, you'll need to prepare for it: you can't learn every language in the world, but you can make an effort to learn a few. It's tiring, but you got this.
Alternately, you can hire a translator to follow you around all the time and call it good.
So did either of these two unfortunate travel facts shock you? Even if you stick to traveling the USA, long-term travel isn't always as pretty as it sounds. Even within the United States, mistakes can be made with language and culture that can be shocking.
So where are you traveling to this summer?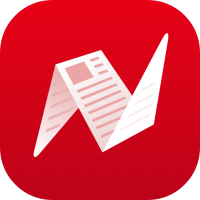 This is original content from NewsBreak's Creator Program. Join today to publish and share your own content.