August is just around the corner, and those of us on summer break are nearing the end of our freedom. For many people in the City of Angels, the month of August is the last time we're able to really let loose for a while: parents with children, teachers, or any other seasonal workers.
Luckily, one of the world's largest and most connected airports is right around the corner. Even better, the international deals coming out of LAX are worth taking a last-minute splurge trip or two.
Remember that when looking for flight deals, there are a few things to keep in mind. The first is that flight prices change often. That means that while all of the listed flights are accurate at the time of writing, you might find a different price (sometimes even lower than the current price!). The second is that booking about 6 weeks out in advance is a great sweet spot for flights. However, last-minute flight deals are definitely unheard of.
Also, make sure you know exactly what sort of baggage is included with your ticket! Many budget airlines do not actually give carry-on luggage allowance with their lowest fares. Others do, so it pays to pay attention.
Finally, COVID variants are still a huge issue around the world. This means you'll need to double and triple-check entry and exit requirements for any of the destinations listed to be sure you're following pandemic protocols while on vacation. Remember to mask up and stay safe!
Here are the most amazing flight deals coming out of LAX for August:
1. LAX - DUB
Flights to Dublin are averaging low every Thursday and Friday during August from LAX. If you're willing to take a 25 hour travel day, you can score a price as low as $502 roundtrip. To make it a bit more manageable, though, splurge the extra $14 and score this end-of-the-month trip to the Emerald Isle. The trip is through American Airlines, which includes a free carry-on in the Basic Economy class.
Ireland is allowing vaccinated travelers to enter the country without testing, provided they show proof of vaccine. For everyone else, a negative test result will need to be shown prior to boarding. Find out more here.
2. LAX-PVR
Flights to Mexico are usually reasonably priced for Americans. However, if you're looking for a last-minute trip, look no further than Puerto Vallarta. During August, Puerto Vallarta gets as low as $208 roundtrip through Spirit Airlines. However, the trip doesn't include baggage, so either come prepared to add on luggage or stuff your personal item full. Check out flights during the last two weeks of August to snag this deal, or head here for an August 14-August 19th trip.
Mexico is wide open to American tourists, and unlike equally affordable La Paz, Puerto Vallarta remains open to tourist activities. Find out more about how to prepare here.
3. LAX-BOG
Looking to escape the summer heat? You're in luck. Flights to the country of Colombia are affordable during August, where it is currently winter. Bogotá, in particular, is an affordable destination with low prices throughout the last three weeks of August. A far cry from the days of Pablo Escobar, Colombia is experiencing a revival in many ways. Check out this deal from August 20-26th through COPA airlines.
Colombia currently does not require proof of a negative COVID test, but travelers must fill out a health questionnaire prior to arrival at the airport. Find out more about the country's pandemic requirements here.
So where are you flying to this August? Don't forget that you need to stay up to date on your COVID-safe practices when traveling internationally and be aware of the rules prior to traveling. Play around with travel dates to get the best deals, and make sure you're aware of if your ticket includes baggage or not!
Which of these three international travel destinations are you booking this month?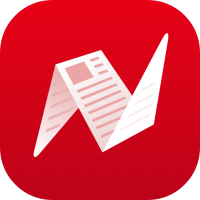 This is original content from NewsBreak's Creator Program. Join today to publish and share your own content.