It's easy to be biased, but Maine must certainly be the most beautiful state in America. If not the most stunning, it's certainly up there. Breathtaking mountain climbs, stunning ocean shorelines, and miles upon miles of untouched wilderness.
What could be better?

If you're visiting Maine this summer - or if you're a long-time resident just looking for something new to do - hiking is one of the best activities Maine has to offer. While our hiking trails range from beginner-friendly to downright brutal, they all have one thing in common: the scenery cannot be beat.
No matter what your skill level, you'll find these hikes well worth the effort. They're stunning, beginner-friendly, and perfect for any bucket list. If you're looking to trek up a mountain or two this weekend, but you aren't looking to leave completely exhausted - or perhaps you have little ones in tow - these three hikes are sure to please:
Looking for a moderate trail with the best views? Sentinel Mountain is the hike for you.
At 6.2 miles, the trail up Sentinel Mountain is no walk in the park. This moderate hike will lead you through bogs and marshes (on dedicated bog bridges) before a final, steeper ascent to the peak.
Once you're there, you'll be amazed at the view from the top. Sentinel Mountain offers a short loop trail around the summit, with grandstand views of some of the top peaks in the park. You may even want to make the final loop a second time to soak in all that this trail has to offer truly.
To get to this rewarding summit, start at the Kidney Pond trailhead and follow the signs for Sentinel Mountain.
Looking for a perfect photo opportunity? South Turner Mountain has you covered. It's known for having one of the most photogenic angles of Mt. Katadhin - as well as some incredible views of the rest of the park.
At roughly 4 miles, the trail up to the peak of South Turner Mountain will lead you to some of the best views of the Katadhin basin. This bare peak will give you plenty of space to stretch out and enjoy the views.
Along the way, you'll also pass Sandy Stream Pond. It's another beautiful place to snap a photo of the park's highest peak. Keep an eye out around the pond as well. It's a place where you might see a moose.

If you're looking for an easy trail, the path to Katadhin Lake is the choice for you. Most of this trail is level, and the elevation doesn't change much. The Katadhin Lake Trail offers a pleasant getaway into the Maine wilderness.
The trail itself extends around the northern end of Katadhin Lake, letting you extend your adventure if you need to stretch your legs. You'll get fantastic views of the most popular peaks in the park on this trail. You can even stop at a lean-to at either end of the lake for an easy overnight trip. Note: If you're leaning towards spending the night, be sure to reserve a lean-to in advance with the state park staff.

There you have it - three perfect hikes to take this weekend with hikers of any skill level. The views from any one of three hikes are sure to stun even the most seasoned veteran hiker or cynical tourist. So, which of these picture-perfect hikes will you be taking this weekend?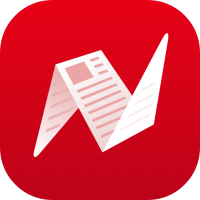 This is original content from NewsBreak's Creator Program. Join today to publish and share your own content.