Anyone who's hiked through Idaho tends to agree: the entire state is underrated and incredibly breathtaking. The Sawtooths, in particular, are stunning and particularly awe-inspiring.

Whether you've lived in Idaho all your life of your visiting for the weekend, the Sawtooths are hands down always worth the drive. Sometimes you want to exercise and scenery, though. In that case, the Sawtooths are a spectacular destination as well. If you're craving a calf-burning trek this week, any of these trails will be more than worth the blisters and sore legs.
The Sawtooths are a great destination for backpackers, of course. For intrepid hikers, though, each trail can be completed in a day. A long weekend could see a hiker knock out all three trails - especially if they spend their evenings soaking in a hot spring along the river to ease the muscles!
No matter if you choose to hike all of these trails in a long weekend or spend one day completing a new trek, these are the top three hard hikes in the Sawtooth Mountains that are worth the blisters and sore legs:
1. Goat Lake and Goat Falls
Right outside of Stanely, the trek to Goat Lake and Goat Falls is an 8 mile round trip trail that gains 1,768 miles of elevation. The last mile is the toughest and is definitely not a beginner trail - it is easy to lose the trail towards the end, which features a rock scramble.
Before reaching Goat Lake, hikers will need to take the Iron Creek Trail and then the Alpine Way Trail. Turning the wrong way will take you to Sawtooth Lake, which is not the right direction! It is highly recommended that hikers have experience trekking before attempting to make this hike.
However, upon reaching the lake, you'll be rewarded with gorgeous water surrounded by the rugged Williams, Merritt, and Alpine peaks.
2. Jennie Lake
On the opposite side of the Sawtooths from Stanely, the Boise National Forest has some amazing and difficult hikes. Arguably the best of these is the Jennie Lake Trail, a 9 mile out and back trail with 1,971 feet of elevation gain. The end of this hike is definitely the hardest, but experienced hikers will have no trouble. The trailhead is a bit difficult to get to but perfect for adding to a long weekend of hiking and camping in the mountains. Those who make the trek to Jennie Lake are treated with stunning wildflowers and a cold, clear alpine lake, often jumping with fish.
3. Blackmon Peak
If you're looking for a tough trail where you're likely to be the only one around - Blackmon Peak is the answer. This 6.8 miles out and back offers 1,551 feet of elevation gain, so while it's not the hardest trek on this list, it certainly is a lung burner.
This trail is only lightly trafficked; however, the trail winds through pine woods along a stream and past a stunning alpine lake. Magnificient valley and ridgeline views will be your reward if you choose to undertake this hike. Be aware that there are many standing, dead trees along the trail, so hikers should be aware of their surroundings at all times.

Each of these difficult trails is a beautiful destination in its own right! Whether you look for hard treks just for the exercise or looking for the absolute best views in Idaho, these trails are sure to please. Which of these trails are you trekking this weekend?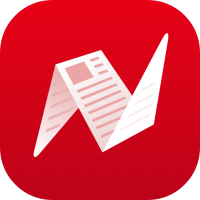 This is original content from NewsBreak's Creator Program. Join today to publish and share your own content.