15 Things to do while in Las Vegas Pt 2
I hope you all enjoyed Part 1 of 15 Things to do in Las Vegas besides Gambling. Here is part 2, honestly I could make these all day long. There are so many things aside from drinking and gambling that they deserve their own recognition!
Everyone knows Las Vegas as Sin City, the casinos, the lights, the drinking but what else is there? What things do the locals recommend that you do the next time you visit? Here are 15 things a Las Vegas local recommends checking out.
1. Volcano at The Mirage
This is a free show which takes place every 15min starting at 7pm and going until 10pm. A large volcano sculpture outside of the Mirage Hotel & Casino erupts with fireballs and explosions making you feel the heat from even across the street!
2. The High Roller at The LINQ
If heights is your thing, then you must check out the High Roller at The LINQ. This 550ft Ferris wheel provides you with a 30 minute ride enjoying a 360 degree view of the lights of the Las Vegas Strip and Las Vegas Valley. Available to guests 21+ is an open bar inside select observation cabins.
3. The Flamingo Wildlife Habitat
The Flamingo Wildlife Habitat at The Flamingo Casino is something truly unique. Here you will find live Chilean Flamingos, Ring Teal Ducks, Sacred Ibis, Brown Pelicans, and ponds full of koi fish, ducks, swans, and turtles. The best part is this exhibit is free of charge and open to the public daily from 7am-8pm.
4. M&M's World Las Vegas
Inside this 3 floor candy land you will find giant tubes of M&Ms lining the entire back wall just waiting to fill a bag for you to take home with you. Or use the personal printer to create custom M&Ms in just 2 minutes using 14 iconic Las Vegas symbols to choose from! See a replica of Kyle Busch's 18 M&M's Sponsored NASCAR as well as M&M's NASCAR merchandise.
*FUN FACT: The Las Vegas M&M store was the very first M&M store to open back in 1997.
Follow me to see more articles like this.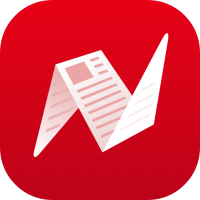 ...
5. NYNY Rollercoaster, Arcade, & Scenic Streets
This one was hard to list just once as there are so many mentionable aspects of this hotel and casino. To start, head up stairs to the arcade and the massive rollercoaster which exits the top of the building overlooking the Las Vegas Strip. If this isn't your cup of tea, then stroll through the mock streets of New York with pizzerias on every corner.
6. Excalibur Tournament of Kings
Down in the basement of The Excalibur Hotel & Casino is a dinner show unlike anything else you will find in Las Vegas. While the knights fight, you will feast on a three course meal.
7. Cirque Du Soleil Show
Las Vegas is known for their entertainment from Britney to Rod Stewart and everyone in-between it's been home to some of the biggest celebrities for resident entertainment. However, the number one entertainment show to see is one of the many Cirque Du Soleil Shows which perform live each night at nearly every major casino. My personal favorite is Beatles Love at The Mirage.
8. Las Vegas Motor Speedway
Head 15min North of the Las Vegas Strip to the Las Vegas Motor Speedway. In late spring this is home to one of the largest Electric Music Festivals in the Northern Hemisphere, Electric Daisy Carnival. But off season you can choose from over 50+ exotic cars to rent and race around the longest and fastest racetrack in Las Vegas. Or for a more laidback race, rent some go karts and zip around the track.
9. Siegfried & Roy's Secret Garden and Dolphin
Located inside the Mirage Hotel & Casino Resort is a zoo like animal sanctuary, home to lions, tigers, panthers, as well as bottlenose dolphins.
Follow me to see more articles like this.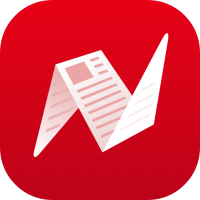 ...
10. The Strat Sky Pod
Located atop the previously named Stratosphere (they rebranded and changed their name to The Strat in 2019) is an observation tower standing at 1,149 ft, the tallest observation tower in the US. Inside is a revolving restaurant, lounges, and observation decks. On top of that are a series of thrill rides including the Sky Jump, Big Shot, Insanity, and X-Scream.
11. Titanic: The Artifact Exhibition at The Luxor
A huge Titanic Exhibit with ship artifacts and recreation of the grand staircase located inside the Luxor Hotel & Casino.
FUN FACT: At the top of The Luxor's pyramid is The Luxor Sky Beam, a 42.3 billion candela tunnel of light. The strongest in the world.
12. It's Sugar Factory
A dessert focused restaurant with over the top fishbowl sized sugar filled drinks which you can make alcoholic or non alcoholic and even sweeter entrees. Now hosting weddings as well, only in Las Vegas!
13. Topgolf
A multi-level high tech driving range with private bays, drinks, pools, and live entertainment. For everyone from the most experienced golf enthusiast to Grandma Margie who can't hit the ball.
14. Helicopter Tours
Choose from many different options including a helicopter tour of the Grand Canyon or a simple 15 min flight over Las Vegas. There are many companies which offer these tours so be sure to shop around for the one that best suits your needs.
15. Electric Bikes
Located throughout all of the tourist areas of Las Vegas are electric bikes which you can rent for only $5 a day! View the city in a while new way and get some exercise in while you're at it! No need to take it back to where you picked it up from, when you're done simply drop the bike off at the nearest labeled bike rack for it to charge for the next visitor. (Make sure you are returning it to a labeled return station).
I hope you found these 15 things to do besides gambling while in Las Vegas useful, if you haven't already be sure to check out part 1.
Follow me to see more articles like this.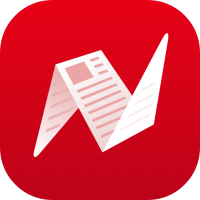 ...