15 Things to do while in Las Vegas
Everyone knows Las Vegas as Sin City, the casinos, the lights, the drinking but what else is there? What things do the locals recommend that you do the next time you visit? Here are 15 things a Las Vegas local recommends checking out.
1. Lake Las Vegas
Nestled between the mountains is a beautiful little village called Montelago Village full of tiny boutique style shops and a few restaurants along the lake front. A hotel, golf course, beach, and waterfront live entertainment. There's also water sports in the summer. Years ago there was a casino but it has since been converted to an event hall. Once upon a time this was the locals' little secret oasis but thanks to MTV's Jersey Shore Family Vacation which aired at the end of 2020, our secret is out!
2. Neon Museum
This museum is an outdoor walk through of massive neon signs which in their glory days lit up casinos on the Las Vegas Strip or Fremont st (and other casinos).
3. Springs Preserve
Springs Preserve is 180 acres of nature walks which hosts regular festivals. Owned and operated by the Las Vegas Valley Water District.
4. Container Park
Container Park is a Downtown Las Vegas outdoor shopping and entertainment plaza. The plaza is made up of shipping containers which houses local small businesses as they build up their business. The project was conceived by Tony Hsieh and his Downtown Project. The purpose was to allow startup businesses to fill up the containers while they built of their small business and were able to afford a traditional storefront. The businesses are funded by The Downtown Project. In the center is a playground and small stage area. This stage allows for live entertainment and local students to perform.
5. The Arts District
An area in Downtown Las Vegas which houses art galleries, shops and bistros. Drive through and you're sure to see many murals filling the walls of abandoned and even occupied buildings. This area is one of Mayor Goodman's pet projects for 2021. (If you have noticed, we love our mayor and she loves our city).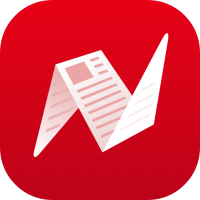 6. The Mob Museum
It's official name is The Museum of Organized Crime and Law Enforcement but I'm pretty sure no local actually knows it as anything other than The Mob Museum. A history museum which displays exactly as it's name describes located in Downtown Las Vegas.
7. Gondola ride at the Venetian
A gondola ride down the Grand Canal in the Venetian Casino. There are actually two gondola rides at The Venetian, an indoor and an outdoor.
8. Bellagio Fountain Show
A free water show in front of the Bellagio Hotel & Casino which offers a combination of dancing water and lights choreographed to music and is displayed every 15-30 min depending on the day.
9. The Fountain of the Gods at Forum Shops (Caesars Palace)
"Did Caesar live here?" ~ The Hangover Movie
If you head into the back of Caesars in Forum Shops near The Cheesecake Factory you'll find a large Greek God and Greek Goddess statue which comes to life for a free show every 1 hour starting at 10am and ending at 11pm/12am (dependent on the day).
10. The Iconic Las Vegas Sign
While everyone knows about the iconic Las Vegas sign located at the south end of Las Vegas Blvd, here is a fun fact, the image of the sign has never been copyrighted therefor allowing local businesses to capitalize off of it's image making tourist merchandise. Be sure to stop by and take a picture with one of the many Elvis impersonators which you're sure to find near their vintage cars just waiting for a photo op.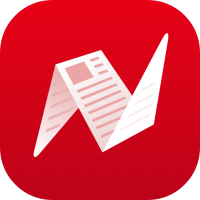 11. Coca Cola Store
This is one of my favorite things to take visitor to do in Las Vegas, located on the Las Vegas Strip is the Coca Cola Store. When you enter you will see endless Coca Cola themed merchandise. Head straight upstairs to the cafe and order the around the world sample tray, it's approximately $12 and enough for your whole party to try. You will receive a tray of Cokes from around the world with a card which tells you a little bit about each one.
*Fun Fact, while we have one of few Coca Cola Stores in the USA, Las Vegas is a Pepsi city. Since all of the major casinos have contracts with Pepsi, you will struggle to find Coke anywhere in Las Vegas.
12. Carnival Court
If you enjoy dancing but aren't a short dress, 2" heels, 3lbs of makeup glitz and glam clubber, you might enjoy the laid back style of the outdoor club known as the Carnival Court. During peek days/times there are blackjack dealers at each of the few tables around the edges of the dance "floor", live entertainment on the small stage, world class bartenders which give the court it's name "carnival" with their impressive bar tricks, and GoGo dancers on the outskirts.
13. Zip lining
In Las Vegas we have 2 areas for ziplining for tourists. One is the VooDoo Zipline at the Rio which is a tandem style biplane 500ft over Las Vegas at a speed of 33 miles per hour. If this is too much for you, then there are 2 levels of zip lining over The Fremont Street Experience called SlotZilla. These options are 77ft high and 114ft high under The Fremont Street canopy screen and above The Fremont Street Experience.
14. Madame Tussauds
Located inside the Venetian is Madame Tussauds Las Vegas. The attraction is a wax museum of life sized and life like wax made celebrities. This was the first Madame Tussauds in to open in the US with a grand opening in 1995.
15. Golden Nugget Casino Shark Pool
This casino is located in Downtown Las Vegas on The Fremont Street Experience, nestled inside is a pool for guests to lay out, relax, swim, and be one with sharks. What?! That's right, the pool at The Golden Nugget has a slide which cuts through a shark tank!
BONUS
Located inside Fashion Show Mall near Nordstrom's on the lower level is a runway which rises from the floor. Full fashion shows and/or live entertainment shows are put on here almost daily, be sure to check them out!
Follow me to see more articles like this.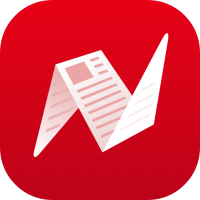 ...