In a world where violent crime is on the rise, victims of sexual assault cases in Nevada dating back to 1985 are beginning to get some justice. In 2015 then Senator Aaron Ford (now attorney general) made it his mission to stop the ever growing backlog of untested rape evidence kits in Nevada, more specifically Southern Nevada which accounted for 85%. After a 5 year joint effort from The US Department of Justice, Nevada lawmakers, the state attorney general's office, Las Vegas Metropolitan Police Department labs, and Washoe County Sheriff's Department, the backlog is officially been eliminated.
The Nevada Revised Statutes, NRS 200.366 defines sexual assault and rape as any kind of penetrative sex with a person who (a) does not consent or (b) is not capable of consenting [NRS 200.366]
Up until 2015 when state lawmakers addressed the ongoing problem, Nevada state labs had a back log dating back to 1985 due to lack of support and funding. According to The State Attorney General's Sexual Assault Kit Initiative website, or sakitta .org there are a number of reason why this backlog existed. Many of the rape kits are backlogged due to them not being submitted by local law enforcement for various reason including, poor evidence tracking, outdated and ineffective investigation practices, lack of resources and personnel, misunderstanding of crime lab case acceptance policies, and lack of understanding among law enforcement personnel about the value of testing sexual assault kits. Because of this, just testing backlogged kits wasn't going to be sufficient enough to prevent this from happening again. Thus, the SAKI (Sexual Assault Kits Initiative) Training and Technical Program was added into the allotted funding. This program would provide expertise and assistance in collecting and processing forensic evidence, investigating and prosecuting sexual assault cases from previously unsubmitted sexual assault kits, and support survivors of sexual assaults. This support and training would be led by RTI International and a team of experts in the field.
According to the SAKITTA website the focus of SAKI is,
Multidisciplinary response: Effective practices, including creating and maintaining a sustainable SART.
Law enforcement: Identifying investigative steps to take after a CODIS (Combined DNA Index System) hit, prioritizing multiple CODIS hits, writing policy and procedure on investigative standards, collecting and handling evidence, and managing investigations.
Prosecution: Overcoming challenges associated with cold case prosecutions, training on witness preparation and questioning, and presenting sexual assault evidence at trial.
Sexual assault nurse examiners (SANE): Identifying needs, gaps, and challenges in the local SANE program and identifying the role of a SANE in sexual assault cases.
Forensics and crime analysis: Offering valuable expertise about SAK testing — including forensic genealogy, crime analysis, and other advanced forensic DNA techniques.
Victim and family advocacy: Providing victim-centered and trauma-informed practices that improve how survivors and their families engage in the criminal justice system.
Case management: Offering expertise related to connecting crime laboratory information management systems to investigations and prosecutions. [Sakitta, 2017]
In the 2017 Nevada Legislative session then Senator Aaron Ford (now state attorney general) led the efforts to create a bill which would require law enforcement agencies to submit rape kits within 30 days and require labs to test them within 120 days. This would help prevent a 35 year backlog from happening again and ensure that victims were getting the justice and answers they deserved in a timely manner. Under this bill a Nevada-wide sexual assault tracking program was created which allowed victims of sexual assault to follow the status of their rape kit as it moved through the criminal justice system. These could be tracked through the state department of public safety.
Also in 2017, Sakitta partnered with ViCAP in an effort to share information obtained from the SAKI investigations with law enforcement agencies across the country. ViCAP short for Violent Criminal Apprehension Program is a unit in the United States Federal Bureau of Investigations responsible for serial violent and sexual crimes.
In 2018 with funds from The Sexual Assault Kits Initiative (SAKI), a new prosecutor dedicated to bringing justice for sexual assault survivors and resolving active and cold sexual cases is hired into the Washoe County District Attorney's Office.
General Attorney Ford says, that since the process began 5 years ago to end the backlog, DNA of the test kits has lead to 64 arrests and more than 1000 matches in "CODIS" (the national DNA database), used by law enforcement agencies nationwide. In April of 2019 Southern Nevada eliminated its backlog which consisted of somewhere near 9500 kits neading to be tested, which accounted for around 85% of the states backlog. This left the remaining 1100 rape evidence kits of Northern Nevada to be tested by the Washoe County Sheriff's Department in Reno, Nevada.
To aid in the effort, The US Department of Justice put up $8 Million, Nevada lawmakers allocated $3 Million, and the state attorney general's office funded $3.8 Million totaling around $15 Million dollars to complete the task.
As of last month (Dec 2020) the remainder of the backlogged kits were completed after a 5 year long joint effort.
*As of June 2020 130,719 kits have been inventoried, 71,491 kits were sent for testing, 11,021 CODIS hits, 1,500 CODIS hits to serial sex offenders, 5,603 CODIS hits to serial violent offenders. (These statistics are not exclusive to Nevada) [SAKITTA, 2020]
With the backlog now eliminated and new measures, training, support, funding, and bills in place to ensure it stays that way, I only hope that these surviving sexual assault victims begin to find justice, closure, and peace knowing their results are in hand. While this will never take away what they endured, it's a step in the right direction. We can hope that with the influx of arrests coming from the CODIS matches, sexual assault crimes will be deterred (wishful thinking) and that hopefully it will encourage other sexual assault victims to come forward with reports of their own assaults. After 35 years, thanks to the effort put forth by all agencies involved, this is the end of an era.
Follow me to see more articles like this.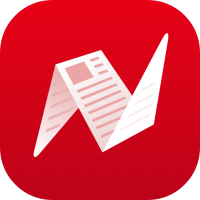 ...