The Pennsylvania Supreme Court overturned Bill Cosby's Conviction of sexual assault charges because of a prosecutorial oversight.
83-year-old Bill Cosby served 3 years in prison after being convicted of of sexual assault in 2018. Many victims in the entertainment industry came forward to tell their stories and attested to sexual misconduct at the hands of Cosby after Andrea Constand made the first public allegation, but his original sentence in September of 2018 was for three to ten years on the charge of drugging and sexually assaulting Andrea Constand back in 2004. Constand was a Temple University employee at the time of the assault.
Cosby's sentence was part of the initial public outcry for the #metoo movement, if not the spark of it, whch condemned the long-ignored issue of sexual assault in the movie and entertainment industry. The criminal justice system's treatment of sexual assault has a history of re-traumatizing the victims that come forward, and leaving their stories silenced by the lack of investigation and attention from law enforcement. It is even worse for celebrities with strong legal teams and public followings, so Cosby's sentence was seen as a spark of change.
Now, disappointment has appeared again. On Wednesday June 30, Cosby left the State Correctional Institute Phoenix, located in Montgomery County, Pennsylvania, after the State overturned his conviction.
It is not a sign of innocence, but rather proof of negligence and lack of oversight in the Courts. So, how was Cosby released after being convicted? A technicality in the Pennsylvania Court Process.
ABC reports, with confirmation from Pennsylvania prosecutors, that Cosby's original prosecution should not have taken place because he made a deal with the prior Montgomery County Prosecutor. The deal was that he would give disposition in the civil case brought by Constand, and that he would not be prosecuted for doing so. This procedural technicality is what allowed Cosby's legal team to appeal and reach the highest court in the State for a decision. Bruce Castor, the prior Montgomery Prosecutor, also defended ex-POTUS Trump in his second impeachment, and in this case brought the appeal forward. The Justices decision stated that Cosby was victim of "unconstitutional coercive bait-and-switch," and that he cannot be retried on the same criminal charges due to double jeopardy.
The claim that Cosby's belief of immunity is what prompted him to testify back in 2006 was the helm of his defense's legal argument. His victims are outraged, as well as many public supporters of justice for sexual assault.
Janice Kinney testified during Cosby's criminal trial about her assault in 1982 when she was 24, and according to ABC, she was stunned, and says "just one little legalese can overturn this when so many people came forward, so many women have told their truths." Her and other victims offered statements toward their thoughts and emotions at the news, and they are not alone.
Social media has taken sides, some celebrities offering public support to Cosby. And Cosby himself maintains, that he never had nonconsensual sex with anyone.
Source: ABC News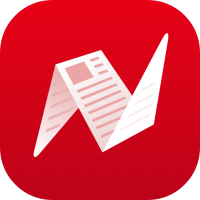 This is original content from NewsBreak's Creator Program.