"Nobody is giving up hope here. Nobody is stopping. The work goes on. Full force," Surfside Mayor Charles Burkett said.
149 people are missing. 12 are dead. Over 55 apartments collapsed, and recovery teams are still underway.
The Miami Condo collapse has reached many hearts as residents still remain trapped beneath the remains of the Champlain Towers South Condominium. Families need to be put at ease, loved ones notified of official identities of the bodies found under the collapsed building. While the public is responding to the outcries of family and love ones urging public officials to hasten the recovery, more information from reputable sources is coming to light about the fate of the Miami Building.
According to the BBC, the building's president was aware of the inspection results in 2018. The report showed that there was "major structural damage" to the foundation as well as significant cracking in the underground parking garage. Damage of that sort constitutes an emergency, and warranted alerting the residents, not withstanding financial compensation for displacement if needed. The President notified no one.
Then, in April of 2021, the President of Champlain Towers South Condominium Association sent a letter to residents that raised the alarm regarding damage that was getting worse. The letter is evidence that the President was negligent, and with lawsuits already being filed, it will serve as proof needed to protray a pattern of negligence since 2018 on the part of the Champlain Towers South management and ownership. This is not even including the roof damage that was observed. The estimate to fix the roof damage was around $15 million, but no action was taken to remedy the damage.
Every day that passed since April of 2018 was a day of negligence and wreckless endangerment from the ownership and management of the building. Why weren't the residents notified? Why were there no steps taken to fix the worsening damage? All are questions rightfully being raised by the public.
The collapse happened on Thursday, and now six days later, recovery is still under way. There are tens of dozens still trapped and likely dead under the collapsed concrete and rubble. The apartment building was 12 floors, and the collapse originated from the bottom up, and in the center, causing everything around it to crumble inward.
Emergency responders are using cranes, search dogs, and technology like scanners capable of identifying human bodies to continue the recovery efforts. Responders from Mexico and Israel have lent their support as well.
President Biden and First Lady Jill Biden will visit the site later this week. As of today, over 3 million lbs of concrete has been moved.
Source: BBC World News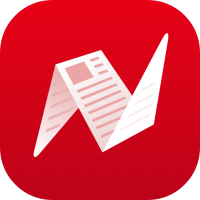 This is original content from NewsBreak's Creator Program. Join today to publish and share your own content.