Head to the Urbana Free Library for Financial Planning Month!
Since this month is Financial Planning Month and October 12th is National Savings Day, you can take your family to the Urbana Free Library located at 210 W. Green Street in Urbana.
While there you can check out financial literacy books specific to each person's financial goals. For example, Is your daughter starting her first job and in need of a book on budgeting? Or, are you looking for ideas on saving for college or retirement?
Whatever your personal financial goals are, you could use this weekend to equip yourself with more financial knowledge for free.
Weekend hours are 9:00 a.m. - 6:00 p.m. Friday - Saturday and 1:00 p.m. - 5:00 p.m. on Sunday.
Take a walk to the park with your family.
Take a walk to the park with your family for National Walk to the Park Day which is celebrated on Sunday, October 10th. After a long busy day, a calming and therapeutic way to relax would be a nice, leisurely walk in the park. And, it's free.
In fact, the Urbana Park District offers over 20 local parks that could be used to walk and/or run such as Weaver Park or the Ambucs Park, just to name a few.
Spend Saturday exploring places in your community that you've never been to. Take photos and journal the experience.
If you can't come up with places to go, start with the Outside of Ordinary wall mural located downtown Champaign. The mural lives outside of the Visit Champaign County office building located at Champaign County's office at 16 E. Taylor and is located directly across from the beer garden of The Blind Pig Brewery.
The mural features a number of attractions from across the Champaign area including The Virginia Theater with Roger Ebert, Hardy's Reindeer Ranch which features live reindeer, as well as Curtis Orchard. Pick a few out and drive to those locations to check them out if you have never been.
Take a free community class through the Urbana Park District.
Aside from over 20 different parks, did you know that the Urbana Park District offers free weekend classes to participate in? Simply head to the website and check out the Free Fall Activities and Events.
Final Thoughts
Well, there you have it! Here are a handful of things to do this weekend for a no-spending family weekend in Champaign-Urbana. Remember, spending time together doesn't have to cost a thing!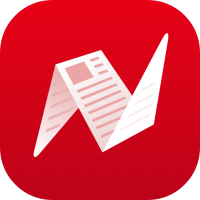 This is original content from NewsBreak's Creator Program. Join today to publish and share your own content.