Autumn has officially arrived and so many of us are ready for fall festivities. If this sounds like you, you may want to add Priebe Pumpkin Patch to your Fall Bucket List this year.
Priebe Pumpkin Patch, 3323 N. 425 East, Crawfordsville, IN.
Priebe Pumpkin Patch is located at 3323 N. 425 East in Crawfordsville, IN. They opened for the season on Saturday, October 2nd, and will close for the season on Saturday, October 30th; leaving you with about three weeks from today left to enjoy their farm.
What I love and appreciate about this farm is that it is absolutely beautiful, admission is free, and social distancing and mask-wearing are encouraged.
This is an ideal and affordable family weekend activity that can be enjoyed by everyone in the family.
Upon Arrival and What to Expect
Upon arrival, you can expect to park, and then follow the beautiful signage throughout the farm to enjoy the activities.
Activities include picking your own pumpkins, walking through the acre size corn maze and nature trail, along with browsing through their shed for pumpkins and gourds to take home, for purchase, of course.
Pumpkins
With any visit to a pumpkin patch or farm, you are likely to want to purchase a pumpkin. With this in mind, the Priebe Pumpkin Patch offers a variety for you and your family to choose from.
For example, many varieties of jack-o-lantern pumpkins ranging in weight from three to 75 pounds are amongst the variety. More specifically, these varieties include including white, Cinderella, and Long Island Cheese, just to name a few.
But, what's the difference between a jack-o-lantern and a pumpkin?
If you are curious to know the difference and context to use pumpkin vs jack o lantern, I've done a quick search to answer the question that I often hear during the autumnal season.
According to Asking Alot, "Jack-o'-lantern pumpkins have a thinner shell and typically have less flesh (or pumpkin guts) on the inside. The inside of a carving pumpkin tends to contain more water than pie pumpkins. Jack-o'-lantern pumpkins, also called carving pumpkins, are less fleshy and easier to carve: Thinner shell".
Having this definition in mind, you can then choose what's best for you. If you have intentions of pumpkin carving, perhaps the jack o lantern is for you. But, if you are making pumpkin pie, you may want a pumpkin.
Final Thoughts
Well, there you have it. If you are looking for an affordable and relaxing pumpkin patch to enjoy some family bonding time, consider Priebe Pumpkin Patch.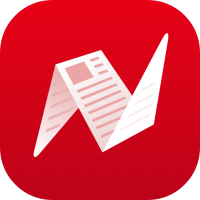 This is original content from NewsBreak's Creator Program. Join today to publish and share your own content.