Today, September 29th is National Women's Health and Fitness Day. So, if you haven't considered your personal health and fitness goals, today would be a great time to do so. One idea to consider is to use Urbana Park District parks to race your first virtual 5K race!
In fact, the Urbana Park District offers over 20 local parks that could be used to walk and/or run your virtual 5K race such as Weaver Park or the Ambucs Park, just to name a few.
How Far is 5K and What is a Virtual 5K Race?
A 5K is five kilometers in distance which is equivalent to 3.1 miles. Prior to me knowing exactly how much a 5K was, I thought it was this far out distance, not knowing that it was only three miles and could be accomplished rather swiftly.
Now, aside from the distance, let's talk about what a virtual race is and is not.
A virtual race does mean that you do have to get up and move your body. This is not something that you can do from the comfort of your couch and laptop.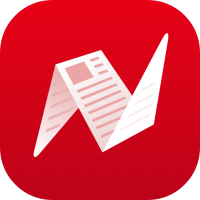 Instead, you get the flexibility to decide when and how you will complete your race on your own. You can also choose your own location.
According to Ashley Dennis, Outreach & Wellness Coordinator, she explained in last year's virtual 5K with Urbana Park District that they "encourage people to use Urbana Park District parks to race, but any space will do – inside or outside".
What I love about this option is that even during the continued pandemic you can still accomplish your race; it will just be alone instead of with a crowd of racers or walkers.
Virtual Race Swag
Aside from the health benefits of walking/running, receiving virtual swag is a lot of fun and can be very motivational.
Virtual race swag is the "extras" that come with registering for (or completing) your virtual race. Swag could include a t-shirt, medallion, and/or racing bib. Each race is different.
In last year's Virtual 5K with Urbana Park District, registrants received a t-shirt and bib. With Moon Joggers, on the other hand, you can choose what you would like to receive and pay accordingly.
Registration Fee
Registration fees are different for different races. For example, the first 200 people who registered for the Urbana Park District 5K Race had no registration fee.
However, those who registered afterwards were required to pay $12 which included a t-shirt. This race was actually a lot less expensive than other races that I've seen or registered for.
For example, the World Music Day 5K by Moon Joggers was $22 for the registration fee which included a racing bib and medal.
Virtual races for the month of October on Moon Joggers range in registration costs and virtual swag. There are currently 19 races for October that you can sign up for now.
Choosing Your Race
When browsing through the virtual races, there are so many to choose from. Some are just for fun, while many are supporting a cause. Oftentimes, a portion of the profits go towards supporting a particular cause; and I am all about helping with meaningful causes.
The final thing to note about virtual races is that you can choose to complete your race within a time frame. Oftentimes, there are no specific dates or times that you have to follow.
Final Thoughts
So, if you've just been thinking about your health and fitness goals and haven't yet taken action, today for National Women's Health and Fitness Day would be a great day to take action.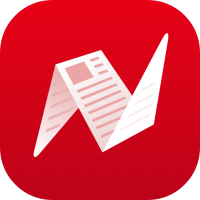 This is original content from NewsBreak's Creator Program. Join today to publish and share your own content.