Community Support
A whole community gathering around
digging deep in their pockets,
to put a smile on a face of worry
for two small children
ages nine and fifteen battling the disease of leukemia.
From feeding one's belly
to quenching one's thirst
or attire to wear,
no donation too small to accept
to relieve a bit of worry,
facing the parent's hearts
as they face this struggle each day.
Poem Summary
This poem "Community Support" is a poem I wrote to express how proud I am of my little community, Washington Court House, Ohio and for all the people who joined together to make this event happen to help two small children from our community who are battling the fight of their life.
They have been diagnosed with Leukemia.
It breaks my heart to know these parents are facing this struggle, but hopefully this event helped to ease their financial burden and show them that this neighborhood is filled with hearts that care.
It was a day filled with numerous activities all geared towards raising money.
It was free to attend & shuttle service was provided.
They had numerous raffle ticket drawings.
The biggest raffle was for a 2000 Harley Road King Motorcycle with 34,000 miles on it.
Each ticket costs $25.00 each.
This event was held outdoors at The American Legion Post 25 in Washington Court House Ohio.
There was live entertainment on the stage for all to enjoy, along with vendors, and donated items to be auctioned.
Many contributed their time by volunteering to help.
The outpouring of love from this small town was quite evident.
https://www.recordherald.com/news/66477/benefit-to-be-held-for-two-locals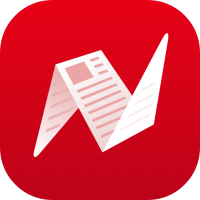 This is original content from NewsBreak's Creator Program. Join today to publish and share your own content.