The most recent inflation data has just been released and it is starting to look grim. Earlier this year, a lot of people were expecting inflation to come. Many of those people also expected inflation to be transitory. One of these people is the Chairman of the Federal Reserve, Jerome Powell.
So we might have all of these people telling us that inflation is nothing to worry about. They see the numbers go up but continue to persuade us that inflation will quickly go back to what it normally is. As of the most recent readings by the US Labor Department, inflation is continuing to rise and is at 5.4%. This means that consumer goods and services, on average, cost 5.4% more than they did twelve months ago.
The main driving forces behind this increase in inflation is due to food and rents. These two consumer categories can be connected to half of the rise in CPI readings for last month. The price of food has increased sharply. In the food subcategories, meat is 10% more expensive than a year ago and eggs are 13% more expensive in that same time frame.
In addition to these two categories, prices for energy and travel are also rebounding back up. During the last year and a half, people have been stuck inside of their homes but that is starting to change. People are starting to travel and move around again even if there are more risks and situations to plan for now. This is definitely one of the main reasons why prices for hotel rooms and airplane tickets are starting to rise again. The hospitality and travel industries are doing all they can to stay afloat and recover from the last year and a half. In addition, the pandemic has created many supply chain issues around the world which has in turn driven up the price for a variety of goods and materials.
The loudest voices at the moment are both Joe Biden and Jerome Powell who are both doing their best to assure the country that inflation is merely transitory. They refer to the pandemic as the source of many of these supply chain issues and a quick return to normalcy in the near future. Yet, looking at the recent inflation numbers, this should be taken with a grain of salt.
How does increasing inflation affect me and my finances?
Many people hate inflation as it means the money they worked hard for to save up has slightly less buying power than it did before. While inflation does make your money worth less in the future, this does not mean you should go out and spend all of it before it loses value. Instead, it might be worthwhile to take some time to take a step back and make a plan that takes inflation into perspective. This might mean researching investments or alternative ways of preserving your wealth that won't get eaten away by inflation.
It can also be easy to lose the motivation to continue saving if the money you save keeps losing value. While this might be true on the surface level, you should always try to keep good money habits and save for your own financial goals and future. Inflation is something that is out of everyone's control but it is definitely something that everyone can prepare and come up with a game plan for.
While many individuals are trying to convince the world that inflation is merely transitory and that everything will soon return to normal, the reality is that prices are much higher and are continuing to rise. The future is quite uncertain at this point and it might be too naive to believe that inflation will simply return to normal.
This is a time of high uncertainty and it is important to prepare for anything that might happen. While inflation is not something that we can prevent from happening, it is something we can follow and adjust our spending and money habits accordingly.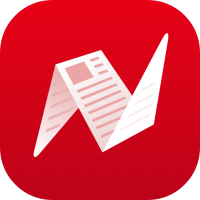 This is original content from NewsBreak's Creator Program. Join today to publish and share your own content.