Photo by Konstantine Trundayev on Unsplash
Unsplash
San Francisco's Chinatown is an amazing neighborhood full of amazing history and culture. This Chinatown is not only one of the oldest Chinatowns in the entire country, but also home to many of the best bakeries, dim sum establishments, and karaoke bars in the entire city of San Francisco. One of the most popular food options in Chinatown is definitely the wide variety of Cantonese barbecue shops. There are dozens of different Cantonese barbecue shops around Chinatown and many are known for having delicious char siu and roast duck. Here is one of the most popular establishments to try out.
Hing Lung Company
Hing Lung Company is easily one of the most visited Cantonese barbecue shops in the entirety of Chinatown. The shop itself looks very similar to many other Cantonese barbecue places with big windows out front showing a mouth watering display of hanging meats. All of these barbecue items are cooked and barbecued fresh each day.
The most popular items at Hing Lung Company include the classics of Cantonese barbecue. The char siu is some of the juiciest and most flavorful of any barbecue shop in Chinatown. The roast duck is fatty and is amazingly tender. Another great option on the menu at Hing Lung is the crispy pork belly. All of these meat items comes with their own respective sauces to dip in as well. Although Hing Lung opens at ten in the morning, many of these barbecued meats are only available half an hour to an hour after opening.
The best part about Hing Lung Company is the quality of their barbecue. Despite the affordable price point, the meat at Hing Lung is great quality and is prepared masterfully. All of their menu options are served by the pound and some can also be ordered as a rice dish. For the rice dishes, the meat is piled on top of a huge mound of rice with a few vegetables on the side as well to balance out the meal.
Historically, Hing Lung Company did not have any delivery options but this has changed recently. The establishment has created a new entity called Go Duck Yourself which can be found on food delivery apps and offers the same barbecue options from Hing Lung Company.
Hing Lung Company can be found located at 1261 Stockton St.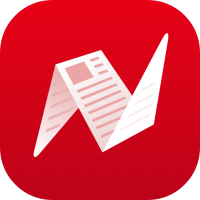 This is original content from NewsBreak's Creator Program. Join today to publish and share your own content.