Photo by Masimo Grabar on Unsplash
Unsplash
Napa Valley is extremely well known for their wine but not so much for their pizza. Despite this, there are still a few great places to check out if you are looking for some great pizza options. One of these places is Forge Hand Crafted Pizza. Forge has a few locations around the Bay Area as well as their Napa location.
As the name suggests, there is a wide selection of delicious hand crafted pizzas at Forge. Some of the most popular options include the Fat Boy which has hand torn sausage, bacon, pickled peppers, red onions, and cream. Another very good choice is the Mediterranean which has garlic puree, red onion, artichoke heart, sun-dried tomato, green olive, and gruyere cheese. These pizzas are all cooked in a traditional brick pizza oven and are all hand stretched to between twelve and fourteen inches. The pizzas are small enough for one person to eat if they are feeling very hungry but definitely are also big enough to share amongst the table.
Aside from the pizzas, the appetizers are a must try. The best appetizers on the menu are definitely the crispy cheese curds and the hot calamari which has some of the most amazing dipping sauce on the side. Forge Hand Crafted Pizza also has a pretty decent drink menu with a few affordably priced Napa wine options. The Silver Spur Cabernet Sauvignon is an excellent choice and for those that prefer mixed drinks, the Firewater is a must try. Forge also offers happy hour specials Tuesdays through Fridays anytime between three and six pm.
The interior of the restaurant is also very spacious and has a more industrial aura than most establishments around Napa Valley. In addition to the indoor seating options, there are also plenty of outdoor seating choices on a fake grass turf as well as roped off sections for private groups as well. This is definitely a great place to relax at after a few wine tastings or as a dinner to make sure you are full and ready for the rest of the night.
Forge Hand Crafted Pizza can be found located at two locations around the Bay Area at 155 Gasser Dr in Napa as well as 66 Franklin St Suite 100 in Oakland.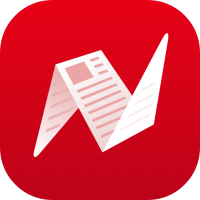 This is original content from NewsBreak's Creator Program. Join today to publish and share your own content.