Photo by Roman Arkhipov on Unsplash
Unsplash
Street hawkers are found almost everywhere in many big cities in Asia and can commonly be found alongside the side of the road selling a variety of goods and foods. Most of the time, the food sold by these street hawkers can rival or even surpass the quality of food found in many restaurants. Due to this, food from these vendors are hugely popular in many places in Asia. In America, hawkers peddling food by the side of the streets are much more rare and almost impossible to see outside of huge cities like New York. Seeing this lack of street hawkers, an establishment was created in the Bay Area called Hawker Fare.
Hawker Fare
Hawker Fare originally was first established in Oakland but has since expanded to another location in San Francisco right on Valencia street. Just like the original, Hawker Fare SF specializes in delicious and authentic Lao cuisine. Hawker Fare is designed to highlight a fun interior with vibrant tablecloths and decorations alluding to various locations in Thailand. The restaurant was created initially to showcase a passion and appreciation for the wonderful world of Lao and Thai cuisine.
The food found at Hawker Fare is absolutely loaded with flavor and comes in at a relatively affordable price point compared to many other locations around San Francisco. The food is all served in family style portions and meant to be shared. Each item on the menu has a strikingly unique flavor and while every single dish might not be everyone's favorite, there is definitely a dish for everyone. The main flavors at Hawker Fare are built upon a base of various Asian ingredients like fish sauce, spices, chili, and curry.
Some of the most popular items on the menu include the Khao Mun Gai and Sai Oua Sausage. The Khao Mun Gai is a very classic dish that is the pinnacle of chicken fried rice which utilizes the chicken fat to impart an explosion of flavor into the rice. The Sai Oua Sausage might not be for everyone but for those that enjoy spice then the Sai Oua Sausage is a definitely must try.
While Hawker Fare started out in Oakland, it has since moved its focus to their San Francisco location which can be found at 680 Valencia St.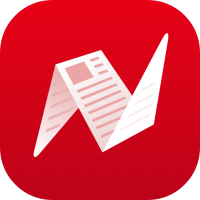 This is original content from NewsBreak's Creator Program. Join today to publish and share your own content.