Photo by Eiliv-Sonas Aceron on Unsplash
Unsplash
California is not necessarily known for their burgers but despite that, there are some surprisingly amazing burger chains found in San Francisco. One of the most famous burger chains around the west coast is In-N-Out. While In-N-Out is well known across the country, it would be difficult for most people to name another big burger chain from San Francisco. For those that are visiting the area or are new to the city, here is one San Francisco burger chain not to miss.
Super Duper Burgers
Super Duper Burgers might sound like it was named by a child but their burgers are truly super duper delicious. This burger chain was initially established in the Castro neighborhood of the Bay Area city. After a few years, Super Duper experienced so much success that they just had to expand to multiple other locations throughout the Bay Area. Interestingly, Super Duper Burgers has a strong affinity towards the Bay Area and stays one hundred percent locally owned.
Super Duper has three values that they uphold which makes them one of the greatest burger chains in San Francisco. These values are top notch ingredients, environmentally friendly, and a sense of community. Firstly, their ingredients are all organic and sourced from local establishments. Super Duper makes a promise of never using frozen ingredients and prioritizes the humane treatment of all its ingredients. Secondly, Super Duper aims to reduce their carbon footprint to the bare minimum. In order to accomplish this they use totally compostable packaging and a zero waste methodology. Lastly, Super Duper truly loves their community and has pledged to continue to operate in only the Bay Area. They have a true passion for supporting the local neighborhoods and elevating their local partners and independent artisans.
One of the reasons why so many people love Super Duper is the cheerful and passionate atmosphere at each of their locations. Each location is remarkably unique with hand painted signage and free pickles that are made in house. They have also made a large impact on the local community as Super Duper prioritizes working with local artists and businesses.
Super Duper Burgers has locations all around the Bay Area in neighborhoods like Castro, Metreon, Marina, FiDi, Berkeley, Emeryville, Los Gatos, San Jose, and downtown San Francisco.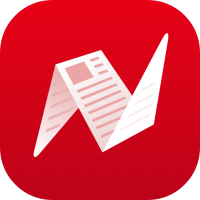 This is original content from NewsBreak's Creator Program. Join today to publish and share your own content.