Photo by Krzysztof Hepner on Unsplash
Unsplash
Each city in American has their own distinct food dishes that they are known for. In New York, it is bagels and dollar slices of pizza. In Chicago, it is deep dish, Chicago hot dogs, and Italian beefs. In San Francisco, one of these classic and distinctly San Francisco foods is undeniably the Mission burrito. The Mission burrito quickly rose to popularity almost half a century ago in San Francisco's Mission District. The Mission District is known to be a diverse neighborhood with strong Latino and hipster roots. As more and more taquerias opened up around the Mission District, more and more locals came to love the burritos found around the neighborhood. The burritos quickly became a distinctive part of the city and are still to this day, one of the defining foods of San Francisco. While there are a huge number of different taquerias that serve Mission burritos, here is one of the best to visit.
La Taqueria
La Taqueria is very straight to the point and serves a whole assortment of Mexican cuisine. The menu at La Taqueria has some variety including options like tacos and quesadillas in addition to their famous burritos. What separates La Taqueria from the fierce competition is the fact that they do not add any rice to their burritos. La Taqueria chooses to focus solely on the flavor of their proteins and tortilla for their burritos. Surprisingly, although they do not choose to fill their burritos with rice, the burritos are still very filling and definitely worth the price.
At La Taqueria, there are many different protein options like carne asada, carnitas, and chicken. There is a regular option for each item on the menu as well as a super option which adds sour cream, guacamole, and cheese. It is highly recommended to choose the super option. Another choice that is not actually listed on the menu is whether to order a burrito El Dorado style or not. When asking for El Dorado style, they will leave the tortillas on the grill for a while longer in order to imbue an extra layer of flavor and crunch. For those that enjoy a juxtaposition of textures in their food, definitely try out the El Dorado style for the burritos at La Taqueria.
La Taqueria can be found located at 2889 Mission St.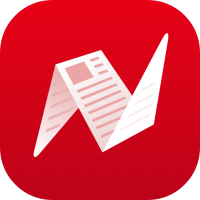 This is original content from NewsBreak's Creator Program. Join today to publish and share your own content.