Photo by Clint Bustrillos on Unsplash
Unsplash
The Richmond District has some of the most underrated restaurants in all of San Francisco. The neighborhood itself is very secluded compared some other parts of the city. The main reason for this is the fact that the Richmond District is actually surrounded by the ocean, Golden Gate Park, and Presidio Park. Due to this seclusion, the neighborhood is very quiet and does not receive that many visitors. Although the area might not be as popular as some other neighborhoods in the city, do not let this deter you from trying out some of the restaurants found in the Richmond District. There is a huge amount of cultural influence in the area and some locals even call the Richmond District San Francisco's second Chinatown. In fact, one of the best Korean barbecue restaurants in San Francisco can be found located right in the Richmond District.
Brothers Restaurant
Brothers Restaurant is a traditional grill at your table Korean barbecue establishment and has been in operation for longer than three decades. This restaurant was first established in the late 1980's by two siblings with a passion for bringing authentic and high quality Korean cuisine to the Bay Area. In the few decades since then, Brothers Restaurant has achieved a huge amount of success as a family run restaurant.
One of the reasons why Brothers Restaurant sits above many other Korean barbecue restaurants is the fact that they source their meats locally and aim for the best quality only. The restaurant is also equipped with fully charcoal grills that only use one hundred percent mesquite wood chips which imbues the meat with an extra layer of flavor. Another very important component in Korean barbecue is the banchan or small side dishes served alongside the meat. At Brothers Restaurant, all the banchan is made in house in fresh batches every day. Another very popular Korean barbecue component at this restaurant is the dwen-jang which is an authentic Korean soybean paste. This paste is normally used to accentuate the flavors of the meat and is made in house with a rigorous six month process.
Currently, Brothers Restaurant has both outdoor and indoor dining with additional takeout options available as well. For those with dietary concerns or pickier palettes, Brothers Restaurant will also do custom orders and specialize for each individual.
Brothers Restaurant can be found located at 4128 Geary Boulevard.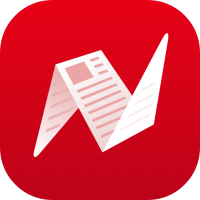 This is original content from NewsBreak's Creator Program. Join today to publish and share your own content.