Photo by Sidral Mundet on Unsplash
Unsplash
The food scene in Los Angeles is incredibly diverse and is the home to a whole assortment of incredibly well established and popular restaurants. Despite the strong competition, tacos have become an integral staple to the food scene in Los Angeles. From carnitas to seafood, there have been taco trucks that specialize in every single type of taco. Out of all of these specialties, one immensely popular taco variation is the birria taco.
Birria tacos are native to the Mexican state of Jalisco and consist of either goat meat or beef that has been stewed. The meat in birria tacos are almost always braised for upwards of twenty four hours in a stew of chiles and an assortment of spices. Birria tacos are extremely rich and served with a side of the stew, or consommé, that the meat is cooked in. Another characteristic of birria tacos is that the taco tortillas are dipped in the consommé before being cooked on the griddle. Here are three places to find birria tacos in Los Angeles.
1. Birrieria San Marcos
While Birrieria San Marcos is pretty far from most other places in Los Angeles, it is definitely worth the trip out to this taco establishment. The birria tacos found at Birrieria San Marcos are the favorite of many due to the contrast between their extremely crispy exterior and the tender meat and gooey cheese inside.
Birrieria San Marcos can be found located at 8633 Woodley Ave.
2. L.A. Birria
L.A. Birria is one of the more popular locations for birria tacos in the city of Los Angeles and specializes in quesabirria. Quesabirria tacos are more like quesadillas than they are like tacos. The birria at L.A. Birria is loaded up with very generous helpings of cheese and are some of the best quesabirria tacos in the city.
L.A. Birria can be found located at 4422 W Adams Blvd.
3. Tacos Y Birria La Unica
The tacos at Tacos y Birria La Unica are some of the most popular tacos in Los Angeles. This is immediately apparent to any customers once they catch a glance of the never-ending lines outside of Tacos Y Birria La Unica. Despite the long wait times, these tacos are definitely worth waiting for.
Tacos Y Birria La Unica can be found located at 2840 E Olympic Blvd.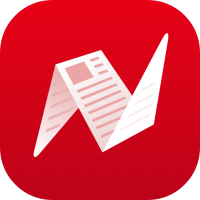 This is original content from NewsBreak's Creator Program. Join today to publish and share your own content.