Photo by Helga Christina on Unsplash
Unsplash
For those that love sushi, Los Angeles is a dream city. There are a huge number of different sushi restaurants around Los Angeles. There might be some places around the country in which it can be difficult to find fresh sushi but Los Angeles is not one of them. While some restaurants have really struggled in the past year and a half, the sushi restaurants in Los Angeles have quickly returned to their full capacities. In addition to the well established sushi establishments in the city, countless more have sprouted out in the last year. There is also a lot of variety in the type of sushi establishments such as omakase, conveyor belt, and all you can eat being a few. For those that are still new to the sushi scene in the city, here is one sushi restaurant that stands out amongst the fierce competition.
Sugarfish
Sugarfish is a traditional sushi restaurant that is lead and founded by chef Kazunori Nozawa. Chef Nozawa started his career in Japan as a sushi apprentice. He endured an extremely daunting apprenticeship and worked his way up the ranks to eventually have the right to prepare sushi. This was no easy task as it takes years for a sushi apprentice to even get the chance to prepare the rice or fish. In addition, chef Nozawa had a burning curiosity in the art of sushi and had often accompanied his sensei to the fish market in order to learn the fine art of seafood selection. After his apprenticeship, chef Nozawa eventually started his own successful sushi restaurant in Tokyo.
Later in his life, chef Nozawa moved to California and uncovered his passion for sharing the art of sushi with everyone in America. Utilizing all of his experience, chef Nozawa eventually started his first sushi establishment in America in 1987. Quickly after, this sushi restaurant became incredibly popular and established itself as the gold standard for authentic Tokyo style sushi. This first restaurant of chef Nozawa unfortunately closed down in 2012 but in its place, Sugarfish was created as a successor to chef Nozawa's initial restaurant in America. Since then Sugarfish has expanded to over ten locations in Los Angeles and three locations in New York.
Sugarfish can be found located throughout Los Angeles in neighborhoods like Beverly Hills, Downtown LA, Marina del Rey, and Santa Monica.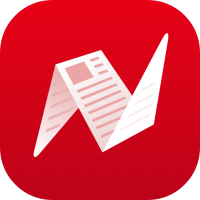 This is original content from NewsBreak's Creator Program. Join today to publish and share your own content.