Photo by Josh Wilburne on Unsplash
Unsplash
Los Angeles has one of the best food scenes found anywhere in the country. A huge part of the Los Angeles food scene consists of Asian food. From Chinese xiao long bao dumplings to Korean barbecue, there is a restaurant in Los Angeles that excels in that particular dish. Japanese cuisine is no exception. There are countless sushi and ramen shops found throughout Los Angeles Japantown and Little Tokyo.
There are also a few amazing yakitori restaurants found around the city. Yakitori is not commonly found in many areas around the United States but there are quite a few hidden gems located around Los Angeles. For those that are not familiar with yakitori, it is basically skewered dishes that are grilled over a charcoal fire. The skewers are most commonly chicken but can also include a variety of other meat, seafood, and vegetable options. The skewers are characteristically known for being seasoned with tare sauce or salt either during the cooking process or right before it is served. Yakitori is not commonly found in America and it can be difficult to find any establishments offering authentic yakitori. Here is one yakitori restaurant that should not be overlooked.
Nanban-Kan Restaurant
The yakitori on the menu at Nanban-Kan is just about as authentic as it gets in the United States. This establishment is a small restaurant that packs a huge amount of flavor into their charcoal grilled skewers. Nanban-Kan has been in operation for longer than three decades and has quickly become the favorite and standard for yakitori of many Los Angeles natives. The chefs at this restaurant are entertaining to watch as they grill yakitori skewers right in front of customers at the counter.
As yakitori is generally chicken skewers, Nanban-Kan has quite the selection of chicken skewers ranging from white and dark meat to chicken skin, giblets, and liver. In addition to the chicken skewers, there are also a few options like pork belly and beef tongue which are top choices as well. Some of the other popular items on the menu include the squid and shishito peppers. As each item on the menu only comes with a couple skewers be sure to order at least a few items for each person.
Nanban-Kan Restaurant can be found located at 11330 Santa Monica Blvd.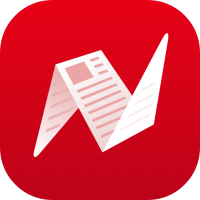 This is original content from NewsBreak's Creator Program. Join today to publish and share your own content.