Photo by Luke Johnson on Unsplash
Unsplash
Los Angeles is one of the cities in the United States with the best tacos. The city has been routinely called one of the largest Mexican cities in the world. There is a huge plethora of taco stands and food trucks that serve the community around Los Angeles. Many of these locations are hugely popular throughout social media and have gained cult followings. Not surprisingly, these tacos can be mostly found around food trucks and have longer wait times than even some restaurants. Another reason why Los Angeles is the city to get tacos in is the fact that they have so many different kinds of tacos too. They have the classic options like carnitas and al pastor but also a variety of other choices like barrio and fish tacos as well. One taco that should not be missed is the shrimp tacos. Here is where you can find them.
Mariscos Jalisco
Mariscos Jalisco is a food truck that can be found along East Olympic Boulevard and has become so popular over the years that there is almost always a line outside the truck for their tacos. One thing that sets Mariscos Jalisco aside from other taco trucks is the fact that they have become so successful that they actually have an indoor seating area. This food truck is straight to the point and offers some of the freshest and most delicious seafood tacos found anywhere in the entire city of Los Angeles.
The most popular item on the menu at Mariscos Jalisco is definitely the crispy shrimp taco. These tacos are loaded with fresh and juicy bites of shrimp inside of a crispy taco shell. The tacos themselves are drowned in a very generous portion of avocado slices and the signature seafood tomato sauce. The amount of avocado and seafood they fit in this taco is absolutely mind boggling and is one of the reasons their shrimp tacos have become so popular.
In addition to the tacos, Mariscos Jalisco also offers many other seafood dishes like their Poseidon menu item. The Poseidon is a tostada that is topped with an insane amount of avocado, octopus, and aguachile. No matter which item you decide to choose from the menu, Mariscos Jalisco will leave you feeling full and amazed at the flavor and freshness of their seafood.
Mariscos Jalisco can be found located at 3040 E Olympic Blvd.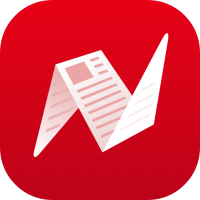 This is original content from NewsBreak's Creator Program. Join today to publish and share your own content.