Photo by Thomas M. Evans on Unsplash
Unsplash
Chinese food has been around in San Francisco for longer than almost any other place in the entire country. In fact, San Francisco is also home to one of the oldest and longest standing Chinatowns in all of America. As might be expected, there is an amazingly diverse and high quality Chinese restaurants all around the city. From dim sum to Shanghainese, there is a huge amount of different Chinese cuisines represented in San Francisco.
While the neighborhoods around San Francisco might be diverse, there are actually just a few locations to make note of for those looking for a plethora of Chinese cuisine. The hotspots around the city for Chinese food are around Chinatown, the Richmond District, and the Sunset District. After trying out a few of the establishments found in these places, it will be easy to understand why San Francisco is at the forefront of the Chinese culinary scene in America.
As there is such a rich history behind Chinese food in San Francisco, there are a huge number of establishments to try out. Unfortunately, not all of them are good and it can be difficult for visitors to decipher where the best ones are found. For those looking for a quality and reasonably priced Szechuan restaurant, look no further than Mr. Szechuan which can be found located near the edge of the Sunset District.
Szechuan (or Sichuan) food is a variation of Chinese cuisine that can be tracked back to the Szechuan Province in China. This area is very well known for the spicy and potent flavors in their traditional dishes. A very generous usage of garlic and all types of chili peppers is utilized in the large majority of their dishes. For those that love spice, Szechuan food is perfect and will satisfy any spice cravings. The most famous Szechuan dishes are all known for their specific "ma la" spice which directly translates to numb and spicy.
Mr. Szechuan does Szechuan food right in the form of a casual sit down restaurant with a very well curated menu. The most popular items on the menu at Mr. Szechuan include the dry spicy hot pot, chili fried chicken, twice cooked pork, and fish filet in hot chili oil. They also offer a pretty good selection of Chinese desserts on the menu. Additionally, Mr. Szechuan also doubles as a bubble tea spot and offers a wide range of choices from the classic boba milk teas to different seasonal fruit teas as well. Everything on the menu at this restaurant is very reasonably priced and is much more affordable relative to many other Chinese restaurant found in the city. Mr. Szechuan currently also has a variety of take out and delivery options in addition to their dine in services. One perk of dining in at Mr. Szechuan is the free appetizers of peanuts that is commonly found in many traditional Chinese restaurants.
In terms of authenticity, Mr. Szechuan stays true to Szechuan food and is definitely one of the top Szechuan restaurants in all of the city. The establishment itself is run very efficiently and is very well staffed with an army of welcoming waitresses and waiters. The interior is very straightforward and can be well described to be basic and functional. For those that are looking for a high quality Szechuan Chinese restaurant in San Francisco, be sure to check out Mr. Szechuan.
Mr. Szechuan can be found located at 890 Taraval St.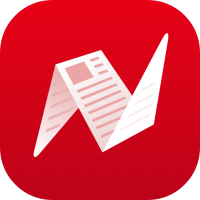 This is original content from NewsBreak's Creator Program. Join today to publish and share your own content.