Photo by Robin Schreiner on Unsplash
Unsplash
The past year was incredibly tough in so many different ways. Many major cities were hit with huge outbreaks during the pandemic which had contributed to the decline of many major metropolitan areas. San Francisco was no different. One industry that was extremely handicapped during the entire pandemic is the restaurant and service industries. Due to many hardships and obvious reasons, many restaurants around San Francisco were forced to close their doors. Now as the city is opening back up again there is hope for many of these well loved restaurants to once again open their doors.
Not everything is in the clear yet. There is still a lot of uncertainty in the present and in many cases there is no set date for any of these establishments to once again open their doors. One thing that is holding many restaurants back is the scary increase in the spread of the delta variant. In addition, labor is seeing absurd levels of demand and many restaurants simply cannot find the personnel in order to once again open the doors to their restaurants. Despite all these difficulties, San Francisco has always been a city of determination and grit. Many of these establishments are fighting as hard as they can and will be opening back up very soon. Until then, here are a few of the locations to be keeping an eye out for.
1. Kin Khao
Kin Khao is one of the most loved Thai restaurants in all of the city. This restaurant has had the honor of receiving Michelin Stars in the past and is another restaurant led by chef Pim Techamuanvivit. Many know chef Techamuanvivit for her amazing accomplishments through her restaurant Nari. At Kin Khao, she aims to create a much more casual atmosphere and serve up amazingly powerful menu items based off a plethora of locally sourced ingredients. The restaurant is named after the direct translation of the phrase "eat rice" and continues to wow San Francisco locals time and time again.
Some of the most popular menu items include the papaya salad, braised pork belly, and the "Pretty Hot Wings". The goal of Kin Khao is to allow everyone to experience an uncommon side of Thai cuisine. Normally in many Thai restaurants, peanut sauce is the star flavor in many dishes. At Kin Khao, chef Techamuanvivit strives for the opposite and to educate everyone on how flavorful Thai cuisine is even without the liberal use of peanut sauce. Kin Khao is located right around the tenderloin and unfortunately closed in recent times due to the pandemic.
Kin Khao can be found located at 55 Cyril Magnin St.
2. In Situ
In Situ comes from the Latin language and is directly translated to mean "in position" and can be loosely translated to be similar to "locally" or "in place". In Situ can be found right inside of the San Francisco Museum of Modern Art on the ground floor. While a restaurant inside of a museum does not sound very appetizing, In Situ is quite the exception. At this establishment, there have been a huge amount of work and experience into creating the exceptionally curated menu. Each menu item is the result of experties from a group of chefs and restaurants throughout the globe. There are both lunch and dinner fixed course menus as well as an a la carte option during lunch. Every item on the menu at In Situ is amazing and lists a whole backstory on the dish like its creator, geographical source, date of conception, and ingredients. Currently, In Situ is temporarily closed but its return is highly anticipated.
In Situ can be found located at 151 3rd St.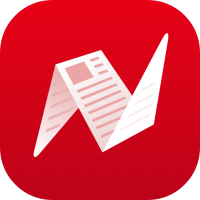 This is original content from NewsBreak's Creator Program. Join today to publish and share your own content.