Photo by Nosiuol on Unsplash
Unsplash
San Francisco is a city full of almost every single type of food found in the world. Among the choices, French cuisine is great in San Francisco. When people think of French food, they think of fine dining and a bourgeoise eating experience. French dining has definitely made its mark on the world with being at the forefront of driving tourisism focused on culinary experiences as well as the world famous Michelin Guide. In San Francisco, this is more of the same. There are a huge assortment of high end French dining restaurants found in all areas of the city.
One of the largest and most famous establishments in San Francisco for all things French dining is One65 which is found right around Union Square. Most restaurants or dining establishments are normally just one floor or maybe two floors at most. One65 is an impressive six floor destination that is oozing with French flair which contains a multitude of different eating experiences. This huge culinary masterpiece is the work of Chef Claude Le Tohic. Claude Le Tohic has quite the impressive background with having the honor from the James Beard Association being awarded the title of "Best Chef: Southwest" in 2010. He is also no stranger to receiving Michelin Stars and worked his way to the highly coveted three Michelin Stars for his accomplishments at Joël Robuchon in Las Vegas.
At One65 there is a floor for every meal or snack of the day and aims to be a straightforward and no nonsense approach to the French culinary universe that is easily accessible for anyone. The building itself contains six floors and is split into four different sections. The entire building is truly full of wonderful suprises of which includes an entire room focused on chocolate and a completely separate room that only serves ice cream.
The first section is on the ground floor and is where the patisserie and boutique is found. This area serves items common to the French patisserie like house made pastries, coffee, and other various baked goods. This section is mostly a cafe which continues to operate throughout the entire day with a changing menu specifically for breakfast, lunch, and dinner.
The second section of the building is found on the second and third floors which contains the bistro and grill. The bistro and grill focuses on lunch and dinner with seating available for up to sixty patrons at any given time. This section is actually pretty different than most traditional French bistros and instead puts a heavy emphasis on vegetables and aims to make full use of the charcoal oven found in the bistro's kitchen.
Above the bistro on the fourth floor is where the third section of One65 is located which is called Elements. Elements is a bar which is conveniently located to be able to send mixed drinks anywhere throughout the building through a series of dumbwaiters inside of the building. There are even some exclusive drink options that are only served at Elements on the fourth floor which cannot be ordered on any other floor.
Lastly, the final section of One65 is at the very top levels on floors five and six where the restaurant, O', can be found. This area is always full of bustling food carts going back and forth throughout carrying a whole plethora of different options. The entire concept of O' has been carefully curated by chef Le Tohic and draws inspiration from the base elements like fire, water, and earth.
One65 can be found located at 165 O'Farrell St.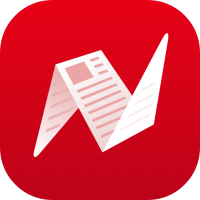 This is original content from NewsBreak's Creator Program. Join today to publish and share your own content.