Hayes Valley is one of the most popular neighborhoods to visit and live in San Francisco. Throughout San Francisco there are countless different neighborhoods each with their own character and attractions. Hayes Valley is one of the trendiest areas in the Bay Area with various different designer boutiques and a whole range of revitalized neighborhood apartments. In addition to the great atmosphere around the area, there are also an almost overwhelming number of new and trendy restaurants to try out. Here are a few notable options to start with.
1. Rich Table
Rich Table is a New American establishment that specializes in local Californian cuisine. The restaurant itself is inside of a contemporarily renovated salvaged barn wood building that creates a very casual and enjoyable eating experience. The minds behind the creation of Rich Table are the incredible duo of Evan Rich and Sarah Rich. Since its inception, Rich Table has quickly catapulted itself to be one of the most popular and successful restaurants around Hayes Valley. This establishment prides itself on being very low key while serving an exciting and comfortable culinary experience. Both Evan and Sarah Rich wanted Rich Table to embody the meals shared with family and focus on bringing incredibly innovative dishes and a huge drink selection to its patrons. Some notable items on the menu at Rich Table include the sardine chips and the raclette fondue. The dessert at Rich Table is also not to be missed with the porcini doughnuts always being a popular option.
Rich Table can be found located at 199 Gough St.
2. Monsieur Benjamin
Monsieur Benjamin is one of the most notable French establishments found not just in Hayes Valley but in all of San Francisco. This restaurant brings a very polished and modern eating experience in a bistro setting. Monsieur Benjamin was first inspired by various different French traditions and cuisine. The spirit of the restaurant can be seen paralleled in the majority of Parisian bistro culture. In addition, Monsieur Benjamin goes above and beyond in pursuing high quality and local ingredients from the Bay Area. The menu found at Monsieur Benjamin takes full advantage of this in order to provide a classic yet modernized take on a whole plethora of French dishes.
One thing to note before eating at Monsieur Benjamin is that like many other restaurants, there is a tipless policy. This does not actually mean they do not accept tips but instead automatically charge a twenty percent service charge on every bill. This is not necessarily a gratuity but gives Monsieur Benjamin the ability to continue paying their staff a decent wage. Unfortunately, due to many circumstances more and more restaurants around San Francisco have been forced to go this route of service charges.
Monsieur Benjamin can be found located at 451 Gough St.
3. Zuni Cafe
Zuni Cafe is very well known amongst the locals as one of the top establishments to visit for a roast chicken. Zuni Cafe has been around for over four decades and has won many awards over the years such as a few James Beard Foundation Awards in both 2003 and 2018. The menu at Zuni Cafe is focused around seasonality and changes throughout time in order to match whichever organic ingredients are at their prime. All ingredients used at Zuni Cafe are all sourced in a sustainable process and is incorporated seamlessly into the amazing menu of French and Italian food.
Zuni Cafe can be found located at 1658 Market St.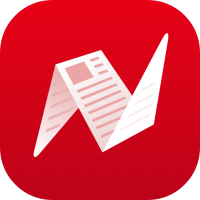 This is original content from NewsBreak's Creator Program. Join today to publish and share your own content.