Photo by Michal Mrozek on Unsplash
Unsplash
San Francisco is a great city full of amazing weather, attractions, and a deliciously diverse food scene. Throughout the city there are countless neighborhoods all of which have their own charm and are known to have quite a bit of character. One of the quieter neighborhoods around San Francisco is called the Richmond District. The Richmond District is found located right in the northwest side of the city and is conveniently close to many parks. The Golden Gate Park, Land's End, and the Pacific Ocean are all right around the Richmond District. In addition to being in a great location, there is also a notable Chinese American population which gave rise to the Richmond District even being called San Francisco's alternative Chinatown by some. There are also many Irish and Russian influences in the neighborhood. Lastly, the Richmond District is also home to a whole lot of amazingly underrated restaurants. Here is a list of a few to try out.
1. Pearl 6101
Pearl 6101 is run by a duo of chefs and is one of the top restaurants around the city to eat seafood or Mediterranean inspired cuisine. The chefs, Joyce Conway and Mel Lopez, have a history working together and have been able to bring out the best in each other to create Pearl 6101. Some of the most popular dishes at Pearl 6101 are definitely any of their seafood or pasta options. The seared scallops is definitely one to try out as well as any of the pasta dishes which are all expertly hand crafted. In addition to great food, there are also a wide selection of mixed drinks that add an extra layer to the meals at Pearl 6101.
Pearl 6101 can be found located at 6101 California St.
2. PPQ Dungeness Island
PPQ Dungeness Island is well known across San Francisco to serve some of the best crab available anywhere around the city. Their signature dish is definitely the roasted crab which is prepared in a traditional Vietnamese style and absolutely permeated with butter, garlic, and other delicious spices. This establishment definitely prides themselves on sourcing only the highest quality and freshest ingredients for any of their dishes. One of the most popular options on the menu at PPQ Dungeness Island is the crab dinner set. The crab dinner set is available for groups of two, four, six, and ten people and is an eating experience that is unparalleled. For those that want even more extravagence in their dinner, there is also a separate dinner set which is a lobster dinner set for two or four people and a lobster and crab dinner for six or ten people.
PPQ Dungeness Island can be found located at 2332 Clement St.
3. Dragon Beaux
Dragon Beaux is a classic Richmond District restaurant and is a popular and modern dim sum establishment. The dim sum dishes at Dragon Beaux separate themselves from the rest of San Francisco dim sum in their quality as well as presentation. The most well known dish is definitely the soup dumplings which instead shows off multi-colored skins wrapping each dumpling. Another brightly colored dish found at Dragon Beaux is the rice rolls with fish which are a shocking and vibrant blood red color. A couple other popular dishes on the menu at Dragon Beaux are their baked pork buns and the roast pork belly which has a incredibly crispy skin.
Dragon Beaux can be found located at 5700 Geary Blvd.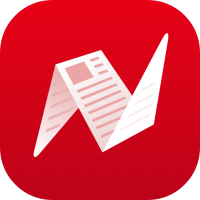 This is original content from NewsBreak's Creator Program. Join today to publish and share your own content.