Photo by Syed F Hashemi on Unsplash
Unsplash
Chicken wings are a classic food dish that is a great answer to the age old question, "what should I eat today?". In San Francisco, there are all sorts of delicious foods and top tier restaurants to choose from and despite the competition, this chicken wing establishment has made its mark in the Bay Area city. This restaurant is none other than San Tung Chinese Restaurant. This low key Chinese restaurant found in Inner Sunset is home to some of the most delicious chicken wings in all of San Francisco. This might suprise some to hear that the best chicken wings belong to a Chinese restaurant.
San Tung is a Chinese restaurant and is loved for many items on their menu including handmade noodles and other authentic Chinese dishes. The item on the menu at San Tung that is most famous is definitely their dry fried chicken wings. These chicken wings bring an entire new universe of flavor to the traditional American chicken wings. The chicken wings from San Tung highlight intense sweet and spicy flavor profiles to perfectly balance out the wonderfully crunchy exterior of their wings. The combination of flavors and expert preparation really shows the intense strength hidden within Chinese cuisine.
These chicken wings will be some of the crispiest wings you will ever try and in addition to amazing texture, these wings pack a whole lot of flavor as well. After the chicken wings have been fried to perfection, they are generously coated with a layer of seasoning and then doused in a deliciously spicy and sweet sauce. This sauce is inspired by various Chinese flavors and is very garlic and ginger forward.
One thing to note about visiting Sun Tung is that there is always a huge crowd of people looking to eat at this establishment. Reservations are only available for groups that are six people or larger and otherwise only seats on a walk in basis. While the lines might be long at times, the line sure does move quickly. For those in small parties of one or two people, there is available seating at larger shared tables which will allow small parties or individuals to get seated much faster. Also, as Sun Tung is a Chinese restaurant, the dishes are all meant to be shared family style so it can be recommended to come with a larger group for those that want to try out a larger variety of dishes.
In addition to the chicken wings, the rest of San Tung's menu is nothing to joke about. While many people might only visit San Tung for the chicken wings, it is still worth exploring the other options on the menu. For many visitors that do not know about Sun Tung's chicken wings, it can be very difficult to even discover them on the menu. This goes to show just how massive the menu at Sun Tung is. There are a whole lot of pages to turn through and the rest of the dishes on the menu are all amazing choices as well. The other menu choices are the reason Sun Tung has become so successful. Some of the other notable options that are popular at Sun Tung include the dumplings or wontons, dry black bean sauce noodles, and the beef with oyster sauce. The chicken wings are usually the dish that brings customers in, but the rest of the menu are the reason why so many of these patrons keep coming back for more.
Sun Tung can be found located at 1031 Irving St.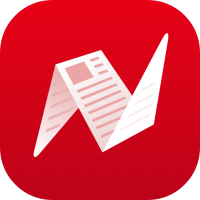 This is original content from NewsBreak's Creator Program. Join today to publish and share your own content.