Photo by Andrés Rodríguez on Unsplash
Unsplash
There is always huge variety in the types of restaurants that can be found around San Francisco. One of the rarest cuisines that can be found in the city is Burmese food. Burmese food is from the rich culinary scene of Myanmar(or also commonly called Burma) and consists of dishes like Burmese curry and Burmese salad. Rice is also a very large component of many Burmese dishes. Since Myanmar is so close geographically to countries like China and India, the food definitely has some similarities.
The world of Burmese cuisine plays along the theme of sour, salty, and spicy flavor profiles and aims to delight with a highly contrasted flavor depth. Unlike its neighbors, Burmese food is almost never found in most cities across the United States which is vastly different than the countless Chinese and Indian restaurants that pop up everywhere. The lack of knowledge and experience most people have with Burmese food is another piece of evidence supporting the rarity of Burmese restaurants. Luckily, there are a few great Burmese restaurants in San Francisco that will always be a great first experience into the culinary world of Burmese food. Here's a list of a few to try out.
1. Burma Superstar
As the name suggests, Burma Superstar is definitely a superstar in the Burmese restaurant scene in San Francisco. The dishes found on the menu at this establishment always stick true to the true authentic flavors from Burma. Each meal served at Burma Superstar sticks true to its roots and embodies the tropical and rich cultures of Burma. Although Burmese food is rarely found in most places, this restaurant has clearly made a name for itself in San Francisco which is part of the reason why hordes of people can be commonly seen lining up in front of this establishment. The most popular dishes include their tea leaf salad and the samusa soup.
Burma Superstar can be found located at 309 Clement St.
2. Mandalay SF
Mandalay is one of the longest standing Burmese restaurants in all of San Francisco and has been around since 1984. Mandalay has been featured on lists like the Michelin Guide and SF Magazine and won the love of many locals. Despite the overwhelming support for the restaurant today, Mandalay was not always popular. When Mandalay first opened, Burmese food was a completely foreign concept to many and each item on the menu had to be accompanied by a lengthy description. Since then, Mandalay and Burmese food has gained a loyal following and many visitors were converted to long time fans. One thing that Mandalay prides itself on is the preparation of their food which is able to bring about tangy and spicy flavors in a completely unique way.
Mandalay SF can be found located at 4348 California St.
3. Burmese Kitchen
Burmese Kitchen is one of the most approachable Burmese restaurants and provides a very comfortable and casual atmosphere to enjoy Burmese cuisine. Burmese Kitchen was first opened up in San Francisco just over a decade ago and has since helped bring Burmese cuisine to a new level in the city. Throughout the years in operation, Burmese Kitchen had faced many hardships and obstacles to its success but the spirit of Burmese Kitchen stayed strong and has survived no matter what difficulties it had to overcome. Some great menu items to try out here are the Burmese salads and curries.
Burmese Kitchen can be found located at 3815 Geary Blvd.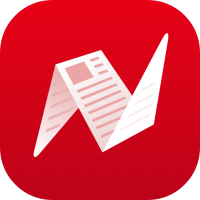 This is original content from NewsBreak's Creator Program. Join today to publish and share your own content.