Photo by Michael Wave on Unsplash
Unsplash
San Francisco is one of the cities where late nights are quite normal to see. There may be people working late hours in their technology or finance jobs or people walking around after a night out. No matter what the day is, San Francisco seems to always seems to have something going on. Despite this, there are not actually that many restaurants found in the city that are open late outside of bars or taverns.
One restaurant that stands out amongst the crowd due to their wide range of hours open and top tier food is Nopa. Many late night options are limited to smaller establishments or just low quality fast foods but Nopa is one restaurant that stays open until midnight. In addition to being open much later than the rest of the restaurants in the city, Nopa also offers brunch hours on both Saturday and Sunday for those that can wake up early enough for them. The dinner hours at Nopa start at five in the evening every day.
Nopa is definitely a true staple to the San Francisco restaurant scene and is not only a favorite amongst the locals but also featured on many acclaimed lists such as the Michelin Guide. During late nights when food is hard to come by, the menu at Nopa is truly a life saver. There are simple options like burgers or flatbreads but also seasonal classics like duck leg that change each day depending on the available ingredients. From the many options on the menu, the wood grilled burger is actually one of the most popular choices.
Some of the other notable menu items include a pappardelle with nine hour bolognese. This bolognese is prepared and cooked for an entire nine hours and is combined with amazing flavors from butternut squash that impart a refreshing taste to the entire dish. Another great choice would be the porcetta which is actually only offered every once in a while as a substitue for pork chop on the menu. The porcetta is divine and is also served in a portion that is definitely meant to be shared.
The best way to finish a meal at Nopa is always with their old fashioned donuts. These donuts are showered with sugar and then blanketed with a layer of creme anglaise which definitely makes for the best finish to any meal at Nopa. Definitely do not miss the old fashioned donuts at Nopa.
Another reason Nopa is so great is the price point for most of the food served there. Many restaurants that are comparable to Nopa are nowhere near as affordable and will almost always break the bank. At Nopa, the food is at a very reasonable price point and the portions are very generous. This makes Nopa a great place for almost any occasion. Another reason to visit Nopa is that the establishment is steadily growing more and more popular and reservations are becoming increasingly difficult to come by. For those looking just to walk in and dine are all sent to line up and wait after adding their name to the wait list.
The establishment itself is also wonderfully staged with grand and spacious ceilings and an open kitchen to spectate. The atmosphere inside is very exciting while also being very comfortable at the same time. This juxtaposition makes the eating experience inside at Nopa a great choice for any day of the week.
Nopa can be found located at 560 Divisadero St.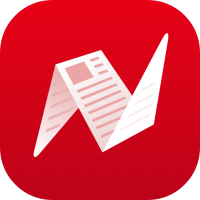 This is original content from NewsBreak's Creator Program. Join today to publish and share your own content.