Photo by Thomas John on Unsplash
Unsplash
San Francisco is full of amazing restaurants serving all types of food and cuisines. The food scene around the city is truly one of the best around the country. In this scene of fierce competition, seafood is often a great option as the location of the city makes it very easy to score some delicously fresh seafood. From all of the seafood establishments in the city, Swan Oyster Depot is one that is arguably the most popular in all of San Francisco. As the name states, Swan Oyster Depot has some incredible oysters but also has an entire menu full of delicious seafood at a very reasonable price point.
One thing to note for first time visitors is that there is almost always a wait at Swan Oyster Depot. The wait times can be longer than an hour during the busier meal times. Many locals will even go as far as to tell you that it is almost like a rite of passage or pledging for any new visitors to the city. The restaurant itself only has seats at the bar and a very quirky interior atmosphere. One other reason why Swan Oyster Depot is so popular is due to their amazing service. Despite the huge demand and long waits, the wait staff will never feel the need to rush people out of their seats to make room for the people waiting in line. Every visitor will be given ample time to truly enjoy the food and savor their visit.
All of the food at Swan Oyster Depot is top notch and bound to satisfy even the harshest of food critics. Some of the more popular food items include the scallop sashimi, clam chowder, twice cracked crab, and last but not least, the oysters. The oysters at Swan Oyster Depot are always extremely high quality and some of the freshest around. There are bivalve options to pick from and despite the location on the west coast, there are a few really great east coast options on the menu as well.
In addition to the oysters, the next most popular item is probably the twice cracked crab. This crab dish is dungeness crab and has definitely become another one of Swan Oyster Depot's specialty dishes. The crab is also served alongside their secret sauce made in house. This sauce has actually become so popular that there is an option to purchase the sauce alone to take home. Another very popular sauce at Swan Oyster Depot is their salad dressing which is a olive oil vinaigrette. The special secret is that the vinaigrette is actually made and emulsified with dijon mustard as well as crab fat. This ends up creating a smooth and rich dressing that goes with a lot more than just salad.
Swan Oyster Depot has also been a part of San Francisco for countless decades and in that time has developed almost a cult following in some groups. Due to this, there has even been a sort of secret menu that has been created by many regulars. One of the secret menu items is called the Sicilian Sashimi which is actually a very popular order despite not being on the actual menu itself. This dish is salmon, tuna, and scallop sashimi served on a platter. Another major secret is the Crabsanthemum which is a platter of the signature crab but only including the crab legs.
Swan Oyster Depot can be found located at 1517 Polk St.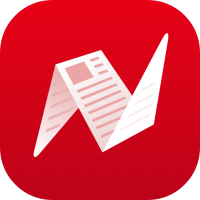 This is original content from NewsBreak's Creator Program. Join today to publish and share your own content.