Photo by Brooke Lark on Unsplash
Unsplash
Summer is finally here and there is no time better than now to enjoy a delicious scoop of ice cream around San Francisco. There are plenty of big names around the Bay Area like Salt & Straw but hidden around the city are a few true diamonds in the rough. Many of the ice cream shops found around the city have been around for decades and are family run. Here are three ice cream shops to try out this summer in San Francisco.
1. Bi-Rite Creamery
Bi-Rite Creamery offers a wide selection of organic and homemade ice cream flavors. This ice cream shop was originally created by a baker duo that had a true passion for sweet and sustainable desserts. They took that passion to develop a whole menu of intensely and deep flavored ice cream options. The most popular flavor at Bi-Rite Creamery is definitely the salted caramel but many others have kept the crowds coming back. Some other amazing flavors to test out are La Esperanze Coffee Blossom Honey and the Balsamic Strawberry which is sure to satisfy any summer ice cream cravings. One of the reasons Bi-Rite stands out amongst the fierce ice cream competition in the city is that their ice cream is sustainably sourced from a milk with a much higher fat content than average. This milk serves as a rich and powerful base for their assortment of striking flavors. They are also currently running a new collaboration with Third Culture Bakery in the form of cookie ice cream sandwiches.
Bi-Rite Creamery can be found located at 3692 18th St.
2. Swensen's Ice Cream
Swensen's Ice Cream has managed to establish itself as one of the premier local ice cream shops to the city of San Francisco. The franchise shop has been around since 1948 and has been serving high quality ice cream that is always made in house. Swensen's prides themselves on only including high quality ingredients and sticks true to the traditional old school ice cream. The popular options at Swensen's are all classics like the chocolate and vanilla flavors. Their consistency and traditional recipes have not changed anytime in the better part of the last century. Although there is a strong emphasis on the traditional and old school flavors at Swensen's, there are still a lot of options for those that prefer more adventurous flavors. Some other great flavors that are more on the contemporary side include their Swiss Orange Chip and many other seasonal flavors that rotate on and off the menu during certain months.
Swensen's Ice Cream can be found located at 1999 Hyde St.
3. Mitchell's Ice Cream
Mitchell's Ice Cream is a family owned ice cream establishment that serves both classic and experimental flavors. All the ice cream is made in house and is kept extremely high quality in the small batch process. Mitchell's Ice Cream has also been given the title of One of San Francisco's Best Ice Cream Shops by the Tripsavvy Recommendation List. In addition, Mitchell's has been honored by NextDoor as one of the favorite ice cream shops voted by locals. Many of the flavors offered at Mitchell's Ice Cream also seem to be somewhat influenced by a few Filipino flavors. This is definitely seen the most in the Ube Ice Cream at Mitchell's. Another interesting flavor to test out at Mitchell's is their buko, or young coconut flavor.
Mitchell's Ice Cream can be found located at 688 San Jose Ave.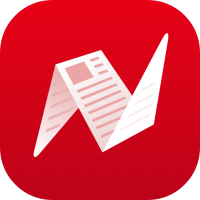 This is original content from NewsBreak's Creator Program. Join today to publish and share your own content.