San Francisco is one of the best cities around the country for dessert lovers. There are plenty of bakeries and dessert shops around the city. There are so many options that finding the best among all of them is almost impossible for first time visitors. Definitely ask around and visit some local gems to find out where to get the tastiest sweets around the Bay Area. For those that do not want to waste time looking around, here are a few solid options to start out with.
1. Mr. Holmes Bakehouse
Mr. Holmes Bakehouse is known to be one of the most popular bakeries around San Francisco. The reason behind their absolute success really just boils down to two reasons. The first being that the establishment is one of the most aestetic locations around and is perfect as the background for any Instagram photo. The second reason being their delightful and long awaited cruffin. The cruffin is similar to the cronut as a combination of two baked goods. Instead of a donut, the baked good of choice was the muffin to combine with a cronut.
Mr. Holmes Bakehouse can be found located at 1042 Larkin St.
2. Golden Gate Bakery
The Golden Gate Bakery might not be as aestetic of a location but more than makes up for that with their flavor packed baked goods. The focus at Golden Gate Bakery is on the dan tat, or egg custard tarts. These rich, creamy, and mouthwatering egg tarts are the best that are offered around San Francisco. These are definitely a must try for any dan tat lovers visiting the Chinatown in San Francisco.
Golden Gate Bakery can be found located at 1029 Grant Ave.
3. Garden Court
Garden Court is not exactly a dessert place but it is actually very similar in serving many delicious scones and small cakes. Garden Court specializes in the high tea meal time and is well known for their elegant meal layouts and rich experience. The Garden Court might take a lot out of your wallet but it definitely provides an experience that is memorable.
Garden Court can be found located at 2 New Montgomery St.
4. La Victoria
La Victoria is a cute and cozy Mexican bakery that has become a staple to the area around the Mission District. Their most popular baked good is the pan dulce, or sweet bread. The pan dulce is quite literal in meaning and is one of the most comforting sweets to be had around the city. The establishment has been in action since the mid 1900's and has continued to experience high demand for their signature pan dulce.
La Victoria can be found located at 2937 24th St.
5. Benkyodo
Benkyodo can be found right around Japantown and specializes in Japanese dessert, specifically mochi and manju. The most popular item is definitely the strawberry manju. This dessert is a sweet Japanese concoction filled with white bean paste and a whole entire strawberry. The manju itself is wrapped all around with a delightfully chewy rice dough and is a perfect way to end any meal around Japantown.
Benkyodo can be found located at 1747 Buchanan St.
6. Trouble Coffee
Touble Coffee is a great coffee shop but their baked goods are even better. The local favorite at Trouble Coffee is definitely the toast. This might sound bland at first but Trouble Coffee takes their toast to a whole new level. The toast is a slab of brioche that is perfectly toasted and coated with butter. Then it gets an entire layer of cinnamon and sugar dusted on top. Trouble Coffee might not be known for their dessert, but the toast definitely gives strong competition to any other sweet.
Trouble Coffee can be found located at 4033 Juday St.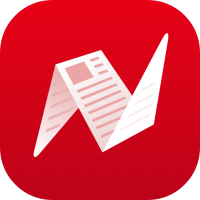 This is original content from NewsBreak's Creator Program. Join today to publish and share your own content.