Photo by James Sutton on Unsplash
Unsplash
The past year and a few months was full of change and perseverance. Due to the pandemic, everyone's lives were turned upside down with many new changes of which the restuarant industry might have been hit the hardest. Throughout this time, many restaurants were forced to shut down temporarily due to either not enough demand or other issues due to the pandemic. Fortunately, as the pandemic begins to subside and vaccines are starting to roll out on a more conistent basis, many of these restaurants that have been forced to close their doors and quickly reopening during this year. Here are a few great restaurants to check out that are finally reopening their doors. This short list definitely does not contain all the restaurants reopening but it seems the summer of 2021 is the season of much of the Bay Area's food scene to come back to life.
1. Abacá
Abacá is found alongside Fisherman's Wharf and is one of the restaurants that are found inside of the Kimpton Alton Hotel. This establishment is an amazing place to hit up for some traditional Filipino cuisine. Some of the most popular options include their sisig in the form of a fried rice with pork or their various cocktails inspired by authentic Filipino ingredients and flavors. One other item that can not be missed is the lumpia.
Abacá can be found located at 2700 Jones St.
2. Nisei
What was previously called La Folie, an amazing establishment by chef David Yoshimura is opening back up as the newly created Nisei restaurant which will focus on a contemporary Japanese and American fusion restaurant in an elegant and upscale dining experience. Dishes served at Nisei all tip toe on the line of nostalgic Japanese cuisine and a new modern twist. In addition to the exciting and playful food menu, there is an amazing cocktail menu that will open up right next to Nisei called Bar Iris that will highlight whimsical drinks to pair with the food found at Nisei.
Nisei will be found located at 2316 Polk Street.
3. San Ho Won
San Ho Wan which was previously called Blowfish Sushi will be opening later this summer season. San Ho Wan has been one of the establishments that has been hugely anticipated by the local crowd as the head chef at San Ho Won is chef Corey Lee who is famous for his success at Benu, a restaurant that has been awarded three Michelin stars in the past. Alongside chef Lee, the rest of the culinary team at San Ho Wan has been working hard in preparation of the opening of the establishment and the much anticipated menu will highlight dishes like braised short ribs alongside various other Korean dishes.
San Ho Won will be found located at 2170 Bryant Street.
4. La Santa Torta
For birria taco lovers, La Santa Torta is a must visit this summer as La Santa Torta is one of the most popular and loved taco trucks around the Bay Area. La Santa Torta specializes in birria tacos which are a mexican taco that is served with a meat consomé that is traditionally made from a stew of either goat, beef, or mutton. Fortunately for many, this taco truck has now secured a permanent spot and will be found around West Oakland. Now there will be a much more permanent home for La Santa Torta starting this summer and their tacos and tortas can be enjoyed by all who are planning to visit this season.
La Santa Torta will be found at 95 Linden Street.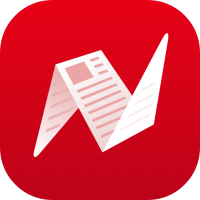 This is original content from NewsBreak's Creator Program. Join today to publish and share your own content.