Photo by Krista Stucchio on Unsplash
Unsplash
Chinese cuisine plays a huge roll in the food scene around the Bay Area and within that segment lies dim sum. Dim sum is normally eaten in the earlier parts of the day around either breakfast or lunch time and is a traditionally Cantonese meal filled with a huge variety of small dishes. Around the states there are not too many authentic restaurants that serve dim sum but in the Bay Area, it is completely different. The high density of the Asian population around the Bay Area drives up demand for Asian cuisines which in turn gives many restaurants the opportunity to succeed where they might have failed elsewhere.
For dim sum, there is one name that is commonly held in very high regard even for people that might not have heard of dim sum before. That name is Din Tai Fung. While Din Tai Fung is not actually a Cantonese restaurant but a Taiwanese establishment, the restaurant still provides some of the highest quality and most well delivered dim sum around the entire Bay Area.
Din Tai Fung comes hand in hand with a truly rich history and a legacy that spans back to the 1920's when Mr. Bing-Yi Yang opened up the original Din Tai Fung in order to sell cooking oil and xiao long bao (a type of steamed soup dumplings). This is where Din Tai Fung's immense popularity initially began and even today, the xiao long bao at Din Tai Fung are the main attraction to this hugely popular dim sum restaurant.
As the demand for xiao long bao surged and quickly overtook the demand for cooking oil, Din Tai Fung quickly transformed to become the dim sum restaurant that many people know today. Some Din Tai Fung locations have even been awarded the elusive Michelin star for their delicious soup dumplings. Due to the continued success of Din Tai Fung, the establishment has quickly become a staple of many dim sum lovers and their xiao long bao are held as the gold standard when it comes to soup dumplings. In addition, Din Tai Fung has gone on to continue to win many awards and acclaims such as being given the title of one of the top ten gourmet restaurants in the world by The New York Times.
Starting out from such humble beginnings, it is truly astounding to see the growth and success that Din Tai Fung has realized over the better part of the past century. In the hearts of many, the xiao long bao is truly the driving force of Din Tai Fung's continued support from its patrons and the process of making these soup dumplings at Din Tai Fung have quickly evolved beyond just cooking but into an entire craft by itself and transcended to almost an artform.
At Din Tai Fung there are locations all throughout the states of California, Washington, Oregon, and Nevada. There are also many locations worldwide. Around the Bay Area, the only Din Tai Fung location is in Santa Clara and can be found located at 2855 Stevens Creek Blvd. This Din Tai Fung is found inside of the Westfield Valley Fair mall. For those looking to eat in, make sure to arrive at the restaurant in advance to place a name down on the waitlist as the line for this location is always very long and many times, for those that arrive too late, a seat inside is not even guaranteed. For those that do not want to wait in line, delivery and take out options are also available.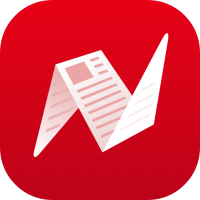 This is original content from NewsBreak's Creator Program. Join today to publish and share your own content.