Photo by Mae Mu on Unsplash
Unsplash
Los Altos is a great neighborhood especially for those that love Asian food. There are tons of local choices with options for even the pickiest of eaters. One local establishment that is hugely popular with the Los Altos crowd is a small Pho restaurant located around the San Antonio Center. This Pho restaurant is called Pho Vi Hoa and serves classic Vietnamese dishes at a very affordable price point. Pho Vi Hoa is a solid choice for all types of customers and tries to be inclusive as possible with a vegetarian and kids meals on their menu.
For those unfamiliar with the dish, Pho is a Vietnamese noodle soup which is well known to have an intensely rich broth containing rice noodles, proteins, and herbs. It is a dish that has history going all the way back to the beginning of the twentieth century around the time of the Vietnam war and made mainstream by the adoption of many refugees after the war. Nowadays, pho has become a huge influence on the Asian food scene and is one of the most well known Vietnamese dishes.
At Pho Vi Hoa, the pho as well as the rest of the menu at this establishment is always some of the most flavorful and masterfully prepared Vietnamese food dishes around Los Altos and maintain a high quality standard by using the freshest of ingredients. Unsuprisingly, the signature dish of Pho Vi Hoa is the pho and the traditional beef version of it. The signature beef pho option includes a large number of different beef cuts as well as a deeply aromatic and flavorful beef broth. The other additions are very familiar to any pho bowl like sliced onions, cilantro, and spices. For those looking for a true comfort dish, try a taste of the beef pho from Pho Vi Hoa because it might just completely be better than any chicken noodle soup.
In addition to the wide selection of different pho bowls at Pho Vi Hoa, there is also a lot of other dishes to be explored throughout the menu such as the spring rolls or vermicelli bowls. All of these menu items, while not as popular as the signature beef pho, are just as tasty and also created from the freshest of ingredients. The spring rolls are a great appetizer and are perfectly wrapped in rice paper wrappers that are softened to the perfect consistency and wrapped over a delightful concoction of vermicelli noodles, vegetables, herbs, and proteins.
Pho Vi Hoa provides a very comfortable experience and for that reason is the go to spot for many locals looking to enjoy a quick and enjoyable lunch. Due to this reason, Pho Vi Hoa is almost always very busy during the normal lunch hours and should definitely be expected for anyone visiting at this time. If waiting or eating in a crowded establishment is not ideal then visiting during dinner hours might provide a much more comfortable experience where the establishment has an entirely different atmosphere and being much less crowded as well.
In addition to hugely popular food items, Pho Vi Hoa still manages to provide excellent customer service as well where all the wait staff are very polite and attentive despite the busy times that sometime overtake Pho Vi Hoa. Patrons will never be rushed out of their seats even during the busiest of times and can always expect to be given a very relaxed and laid back eating experience at Pho Vi Hoa.
Pho Vi Hoa can be found located at 4546 El Camino Real.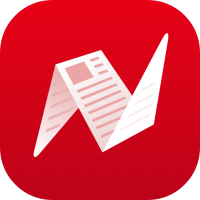 This is original content from NewsBreak's Creator Program. Join today to publish and share your own content.