Photo by Kukuvaja Feinkost on Unsplash
Chicago's Greektown is found just a little bit further west than the West Loop of Chicago and is currently known to be the headquarters for the city's largest population of Greek immigrants. The neighborhood has an energetic and exciting Greek food scene. From the various tavernas and restaurants, there is quite a bit of Greek cuisine to go around. There are many different Greektowns found around the country mostly around bigger metropolitan areas but the reason why Chicago's Greektown stands out amongst the crowd is the fact that the comedy movie, My Big Fat Greek Wedding was shot right in the middle of the neighborhood and has many details based off of it as well.
When visiting the fun and lively Greektown in Chicago, here are five great establishments to visit.
1. The Parthenon
The Parthenon is one of Greektown's original and legendary restaurants. The reason behind The Parthenon's fame is actually the fact that they boast about being the original inventors of the Greek saganaki dish. For those who do not know what saganaki is, the food item is basically a type of cheese that is like halloumi and is very salty that is prepared in a small pan and is served as basically what is a fried block of cheese. For dairy lovers, the saganaki is something that they can not miss.
The Parthenon can be found located at 314 S Halsted St.
2. Taxim
Taxim is another restaurant that is very popular for their variations of the flaming saganaki and souvlaki dishes. The restaurant itself is run by David Schneider who also happens to be the head chef. Many customers love Taxim since it is many people's go to spot for all types of gyros. They even have an exquisite duck gyro that might not be as Greek as some other options but is arguably just as delicious if not more. For those that are looking for a roof top bar, Taxim also provides with an excellent menu of wines from Greece and addictive bar snacks.
Taxim can be found located at 1558 N Milwaukee Ave.
3. Greek Corner Restaurant
Greek Corner Restaurant is one of the most modest restaurants in the Chicago area. From the outside, it just looks like a small unassuming blue and white restaurant serving gyros but what they lack in loud decoration, they make up for in quality and value. This spot on the corner of Augusta and Damen has some of the cheapest Greek meals you can find in all of the city. The most popular items at Greek Corner all involve their signature chicken that is spit roasted to juicy perfection.
Greek Corner Restaurant can be found located at 958 N Damen Ave.
4. Greek Islands
Many of the restaurants included in this list are not fine dining but if that is what you are looking for, Greek Islands will be the best choice. The experience of eating at Greek Islands is absolutely delightful with a huge variety in traditional Greek classics and is bound to impress both the locals and visitors coming to try out a new place.
Greek Islands can be found located at 200 S Halsted St.
5. Atropolis
Many locals love to gather around at Atropolis to hang out and nibble on a few snacks. The establishment is considered a cafe and bakery but also likes to be seen as an agora, or Greek hangout spot. Atropolis serves very delicious snacks and the regular patrons here love the bread, sweets, and wine that is served here.
Atropolis can be found located at 306 S Halsted St.
Follow me to see more articles like this.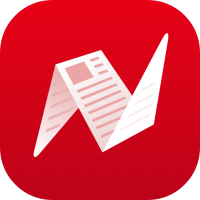 ...