By Bradley Cole
(CHARLOTTE, N.C.) As summer officially started June 20, every weekend is another opportunity to discover new towns around the United States. If you either have lived in the metropolitan city of Charlotte, North Carolina or just happened to be visiting for the weekend, here are the places to make a weekend out in Charlotte a memorable one.
5. Whitewater Center
While Charlotte is known for its large buildings and city lifestyle, there's a place not too far to enjoy the outdoors: The U.S. National Whitewater Center.
Activities include ziplining, kayaking, whitewater rafting, climbing, biking and more. On select weekends, there are concerts and events going around the center. Whether it's with a group, a family or just a quick date, there is always something to do at the Whitewater Center. Click here to see a full list of activities.
4. Carowinds
One of the main staples in the Charlotte area for years has been Carowinds. Opened in 1973, the famous amusement park is located across the North and South Carolina state line, but has a Charlotte address. Built in 1982, the waterpark allows visitors to cool off with various slides and rides. The Park has added new features throughout the years and gives families plenty of options to enjoy a full day.
The main attractions include fast-thrill rides such as the Fury 325, Copperhead Strike, Intimidator, Nighthawk and many more. There are plenty of rides for kids as well. If you're looking to cool off in the water on a hot day, head to the Carolina Harbor Waterpark. You can either go to just one of the parks or visit both. For more information on Carowinds, visit here.
3. Optimist Hall
Looking for a nice evening out or quick snack during the day? Charlotte's Optimist Hall has you covered. Located right outside of Uptown Charlotte, the transformative mixed-use development offers a variety of restaurants, outdoor and indoor sitting areas and out-of-the-box food.
Restaurants include Ava (authentic Italian), Bao and Broth (Asian street food) and many others. The unique setting allows for a perfect family evening near the heart of Charlotte. For more information on everything Optimist Hall has to offer, visit their webpage.
2. NASCAR Hall of Fame
Looking to live life in the fast line for a day? The NASCAR Hall of Fame, located at 400 E M.L.K. Jr Blvd.near Uptown, honors the legends and memories of the most famous stock car racing series in the United States. With four floors, there's a little something for both occasional and diehard fans.
Activities include "Glory Road", which features real cars starting from the golden years of NASCAR and even showcases today's cars. The rest of the Hall of Fame features different rooms that highlights the history of the sport and even has a racing simulator where fans can feel what it's like to drive a real car. For tickets and more information, click the link here.
Truist Field
Nothing caps off a great day around the city like a baseball game. The Charlotte Knights' Truist Field is known for a unique backdrop of Uptown Charlotte. The Triple-A affiliate of the MLB's Chicago White Sox play during the summers and often have promotions during their games. Tickets range from $11 to $57 and can be purchased here.
With plenty of options on a daily basis, Charlotte gives everyone perfect options for a getaway weekend.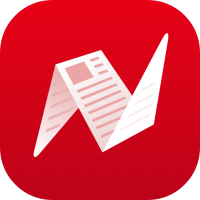 This is original content from NewsBreak's Creator Program. Join today to publish and share your own content.