Many moms, myself included, were forced out of the workforce when Covid hit in early 2020. We have kids that are too young to fend for themselves and jobs that were either unwilling or unable to accommodate working from home.
With the hope that most schools across the country will be back to normal with in-person instruction for fall 2021, many women are beginning to reenter the workforce.
Dear Chicago area schools, please do not make me do another year of homeschooling...I fear I will not survive it.
We are collectively updating our resumes, brushing up on our interview skills, and logging onto LinkedIn to start putting our feelers out there through our existing network.
A few weeks ago, when I finally logged on after a long hiatus, it hit me, LinkedIn is just one big toxic circle jerk.
Blame it on all the time I spent at home over the last two years — maybe it made me more reflective and critical, or perhaps LinkedIn has always had a weird frat guy vibe, and I couldn't see it before.
What in the hell happened?
Several of my girlfriends are in the same boat as me, career business professionals from the Chicago area who left the workforce to care for our kids who were unable to navigate virtual school alone.
I reached out to them to test my theory.
Maybe they were still finding value in the network, and I just needed to spend less time at home with my kids and clear my head of the cobwebs that had begun to develop.
But I wasn't wrong, and they all agreed. LinkedIn had become a raging frat party after more than 3,000,000 of us moms logged off to care for our families.
We were looking for resources to help us get back into the workforce, but we found humble brags and bullshit posturing.
And men, so many damn men.
If that wasn't enough, it seemed there was this new trend of stroking each other's egos under every shared article or business update.
Still, we persisted.
We cleaned up our LinkedIn profiles by correctly categorizing our stay-at-home parent hiatus, updated our resumes, and added new profile pictures using an image that somehow struck the perfect balance between attractive and practical — we went to work finding work.
This little professional soon-to-be ex-stay-at-home mom's network came with the promise of coffee once a week to update and support one another as we journeyed through this strange new phase of life.
Since we were all well-educated professional women, landing several interviews within the first week of starting our search wasn't much of a surprise.
I had five initial interviews the week after I started applying for jobs. I was elated by that level of interest and felt like maybe my reluctant homeschool teacher/forced covid break wouldn't become the career-killer I was worried about.
After our first round of interviews, we got together for our second moms-squad-job-search coffee date, and one look at my friends told me the high of our collective interview buzz was wearing off.
All of the jobs we were interviewing for were only willing to pay us a fraction of our former salaries. When one friend pushed back on an interviewing recruiter, she was told her employment gap was to blame for the lower salary range.
I'm sorry, Rebecca recruiter, but did you forget there was a global pandemic that forced professional women to choose between their children and their careers?
The corporate Rolodex left behind three million of us women, and none of us are sure how to get back to where we once were without starting all over again.
LinkedIn is a virtual good old boys club.
I spent hours on LinkedIn scrolling through jobs, emailing former colleagues, and directly reaching out to recruiters.
All I found were barely paid internships and roles that were only willing to pay 50–60% of my former salary. But us moms have already paid our dues — and then some.
We worked our way to the top only to take a break to care for our kids and battle Covid. Now, instead of welcoming us back with open arms, we're being asked to start at the bottom and climb the corporate ladder once again — and according to nearly every article posted on LinkedIn, jobs are plentiful, and we should be grateful. Or maybe we should trust the college recruiter who keeps slipping into your inbox to tell you that another master's degree might be just the ticket to getting the job you want.
Do I sound a little angry?
Well, I am.
I'm angry for our families and our daughters. We moms will get back on our feet and learn to thrive once again, but at what cost? How many of our family's once-in-a-lifetime moments will we miss while trying to make up for all the ground we lost as women in the workforce?
LinkedIn serves as a reminder of everything that is wrong with corporate culture in the industrialized world. We are overworked, undervalued, and expected to shut up and be happy with the scraps — especially as women.
They masquerade as a corporate networking platform, but they're just another good old boys club gathering to stroke each other and perpetuate the facade of equal opportunity.
As for me, I've officially deactivated my profile and unsubscribed to the notion that without LinkedIn, my professional career is doomed.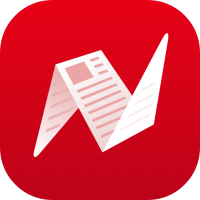 This is original content from NewsBreak's Creator Program. Join today to publish and share your own content.