On Tuesday 7/13 local officials have reported that a George Floyd mural in Toledo, Ohio was destroyed. The crazy part about this story is that it's supposedly was struck by lightning causing the structure to collapse. There have been conflicting reports about what the cause was, but the locals reported it as lightning and if you look at the wall, it certainly looks like there is some sort of fire/electrical damage on the building.
The mural was created by artist David Ross last year in memory of the late George Floyd, a death that changed America and caused a dialogue about race and police brutality that goes on to this day.
George Floyd, 46, famously died on May 25, 2020, when Officer Derek Chauvin, now convicted, kneeled on his neck for over 7 minutes.
Regardless of your political stances, this was a tragic death. However, the way it was portrayed, turned into a political issue about defending the police. Some of the loudest supporters were Donald Trump and Donald Trump Jr.
Donald Jr. has caused outrage on the internet today when he posted the Instagram post above. He seems to claim that God was responsible for this lightning strike validating that it shouldn't have been created in the first place. With such a high-level figure in the political atmosphere talking badly about the incident, his post is flooded with comments speaking ill of Mr. Floyd's death.
It's always good to start a dialogue and get two sides of a story, but when is it too far to poke fun at tragic events?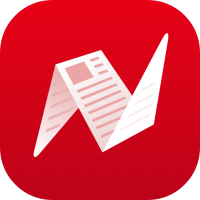 This is original content from NewsBreak's Creator Program. Join today to publish and share your own content.