I'm not sure what Nick Castellanos' deal is with hitting home runs during serious on-air moments, specifically in Kansas City, but he's done it again.
As many of you remember, he hit a home run last year while Ex-Cincinnati Reds announcer Thom Brennaman was apologizing for the career-ending moment of using a homophobic slur on live television.
If you've never seen it, this is the infamous apology where he was saying sorry. The slur happened just said seconds before this call, but the broadcaster in him couldn't help himself but call the home run live on air.
It's one of the funnier sports announcing bloopers in history that surely will be remembered for years to come on Youtube.
All of this is being brought up for a reason.
Nick Castellanos of the Cincinnati Reds hit ANOTHER home run during a serious broadcast moment. AGAIN against the Kansas City Royals, Nick hit a home run when Kansas' broadcast booth was giving a eulogy for someone close to the organization
Like the tweet says, you can't make this stuff up.
The internet has been loving it and there are memes left and right if you type in Nick Castellanos.
Castellanos is having a great year and was just named a starter in the MLB All-Star game next week, also a fun fact, he hit his first career home run the day Osama Bin Laden was killed.
What event or serious moment will he hit it into deep left field next?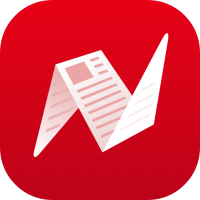 This is original content from NewsBreak's Creator Program. Join today to publish and share your own content.