Ex-Cincinnati Reds' announcer Thom Brennaman was fired from his position last year when he accidentally said a homophobic slur on a live broadcast. He didn't know he was live on air when he said this in regards to speaking about Kansas City:
"one of the great f*g capitals of the world"
That's not good.
He was promptly fired and deservedly so.
Whether you believe in second chances or not he was recently on the comedian Josh Potter's podcast, the Josh Potter Show, and it was one of his first times addressing the incident publically.
Josh Potter is a comedian out of Los Angeles who was part of the Your Mom's House podcast crew that is hosted by Tom Segura and Christina P. Potter has become successful enough now that he's becoming a headliner and has been able to branch out on his own are a comedian.
He has a running gag on the podcast where anytime something bad in sports happens, he voices the infamous Thom quote.
The video below starts when Thom joins the show.
If you don't feel like watching, here is one of the better quotes during the podcast regarding the incident.
"I always say to my kids all the time: 'Before you have something to say about something, try to walk in another person's shoes on multiple things,'" Brennaman told Potter. "Things that all of a sudden it looks like this person is for sure did this or did that or whatever it might be and before you really know though for sure, you might want to take three steps back, try to walk in their shoes and maybe see it from where they're coming from. And you know when I'm sitting there making that apology on the air, I am literally watching my career go down the drain - right in front of your very eyes. But you're also trained for 34 years of doing Major League Baseball, that the game is always first. Nothing is more important than what's going on in the game. And I've got all this stuff going around and swirling through my mind. And I know that I'm gonna lose my job. And I'm doing the very, very best I can to piece together some semblance of an apology that people will know is sincere because it was incredibly sincere. You know it bothered me for a long time and it bothered my son a lot - who is 16 years old - that it's almost become a joke. And I'm not on Twitter. I'm not on social media. Because I can be told by my wife what a jerk I am all the time. I don't need 10,000 other people telling me what a jerk I am. But to make light of it, like, you know 'the Castellanos home run' - I mean I've heard it 1,000 times. You know, at the end of the day - now that a year has gone by - I can laugh about it.
He seems to have a good sense of humor and clarity from the event.
Also, give Josh Potter a follow on all the social media platforms he's a very funny and up-and-coming comedian.
Josh Potter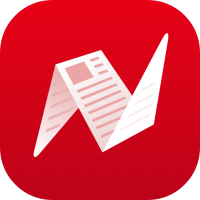 This is original content from NewsBreak's Creator Program. Join today to publish and share your own content.